Kerala remains favorite to all the travelers who have been to the place at least once in their lifetime. It is, in short, a destination where nature speaks for itself. It makes a hub where the travelers get to explore the wilderness in sheer excitement. This excitement was something that packed up my family every year at that point in time where I and my sibling have holidays and my parents have off from work. Most of the holidays we traveled to Kerala as my moms ancestral house was located at Alleppey right by the backwaters. So we never had to be on a backwater journey as such but every alternate year we visited Kerala, we always made sure that we visited one place of significance. Palakkad, Thrissur, Kozhikode had all been covered through the Kerala tour package from Bangalore. This time we had planned something new where we would get to enjoy more of the richness of nature by being at one single place which was Thekkady.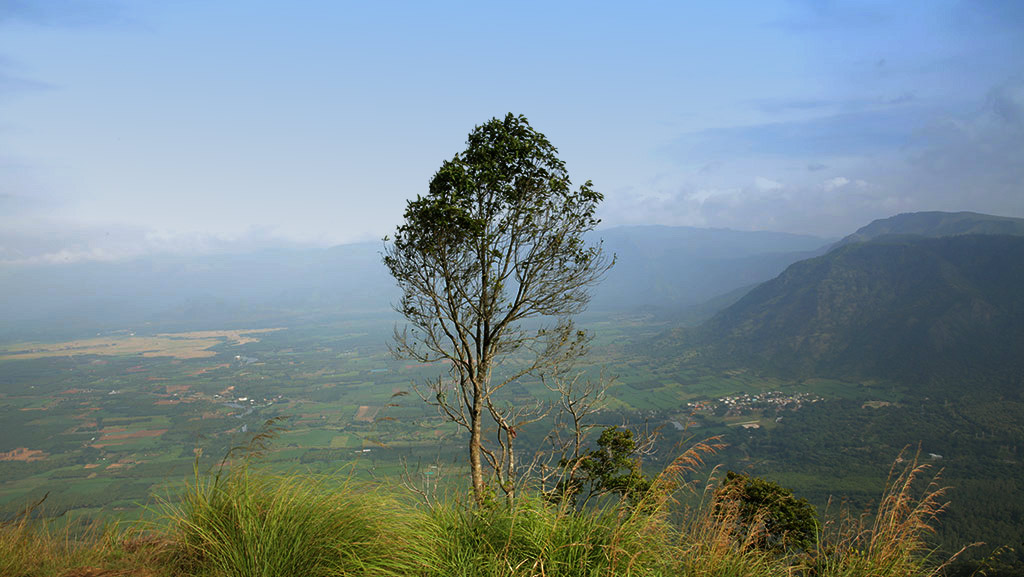 It had got colder at Bangalore and was one of the best weather I loved to be there but there was no other time all of us were free to escape to Kerala due to which we got into the train to Alleppey from where we got to set off to our locality as we always took my moms parents along with us whenever we travelled around in Kerala. And then we hired a vehicle in which we drove 140 kilometers where we reached Thekkady. We had booked 2 rooms in the resort where we were looking forward to having another best holiday at Kerala. It was astonishing that there were a number of places worth paying a visit located in this Gods own country. The resort was worth the money we had to spend on it as we had taken luxury rooms. As of my dads and moms opinion, they always insisted that we spend holidays in luxury as the rest of the days all of us are working hard. So if it is for two days, make the most out of it. We had reached at 6 pm in the evening that there was nothing much for us to do in the evening. The resort was more of a hangout place where we spend time by the pool that had hammocks and pool lounge chairs. The night went by where we had the best family time. We ordered food in the night that 6 of us could consume as no money goes wasted on food that is unconsumed. We all got early to bed as the next day, early in the morning we would set off to Periyar National Park. More than the fact that it was a wildlife sanctuary, it is also a tiger reserve which made the place more interesting to me.
I had taken everything required which included binoculars, shoes, repellent creams as I had a notion in my mind that it would literally be a walk through the wild. The entry time to the place was from 6 am to 5 pm which was probably why we had been standing at the doorsteps by 5:50 am with our entry passes in our hands. The passes were just 25 rupees and did not seem to be costly at all except for the foreigners. After having some quick bites and coffee, we got inside.  My maternal grandparents had been all healthy and they seemed as enthusiastic as me to be on the nature walk. We hired a guide who we thought would be more helpful in taking us through the several activities that take place inside. Jungle scout, Tiger Trail, Nature walk, Border trekking and a lot more of exploration was possible inside the sanctuary. The most exciting to me was bamboo rafting where we would be set on a three-hour journey through the wildest place ever.  A large number birds that would count up to 230 reside inside the sanctuary. I had already begun sighting some while the sounds of the other animals had been reaching to all us. And all of us a sudden, I was reminded of Bannerghatta in Bangalore where we had once gone. In fact, this was the second national park I had been visiting.
The nature walk took us through the trees and plants that had been there. Both my mom and grandmom were quite into planting that they got immersed in the walk completely. I had already been on nature walks with school squad when I had been at Bangalore but none of it seemed close to what I had been experiencing here. By 11 am, we set off on the bamboo for rafting. We took two rafts and decided to move in the same direction. The literal hope I had in my mind was to see elephants in the banks. We went through trees that surrounded us on one side and on the other side we could to see grasslands. We went long where the rafters spoke to us about the sanctuary. The freshness of both the Periyar Lake and the surroundings were quite reviving to all of us. Also, we had safety guards where all of were in life jackets. When we reached a point we decided to return back. I saw jackals and jungle cats that had been on the shores. The fun fact was how all the animals lived their lives in the natural habitat of forests. We have to pay a lot of money to see them in cages at the zoo which I always found to be the most disgraceful way of making money. Here we could see them stride happily and that was what made all of us happy. On the way back, we also got to see a herd of elephants that had been sipping water from the lake. I had seen elephants before a lot of time where those that had been crossing roads at Bandipur when we had been on our way from Banglore, had been the most exciting but this sight took its place.
We got back and walked through along with the guide where he showed us the paws of the tiger. It had been an imprint on the mud and a way through which they got back setting on their prey. The guide said that this was the main reason that the sanctuary closed by 5 pm as the tigers and other animals would get out on hunting as the darkness falls and so safety measures are always to be taken.  The natural habitat was indeed so much more fun than I had thought it would turn out to be. It was 5 pm and we were out on time.The single-day exploration had come to an end but our Kerala trip was still on. There was some more scope for us where we could be sitting alongside the Vembanad lake and tossing in some spicy Seafood alongside the fresh toddy where we did not have to spend a single penny on it. And we would be taking catamaran rides to go across as well where we would still feel touristy on a 3 rupee service until we get back to Bangalore. This other part of life is hence something that is worth treasuring for a life where we can live with a stipulated amount of money but we choose to be different. The village life is worth an experience when on a Kerala tour package with the price. It is, in short, a journey of realization of what we have on the other side of the coin.