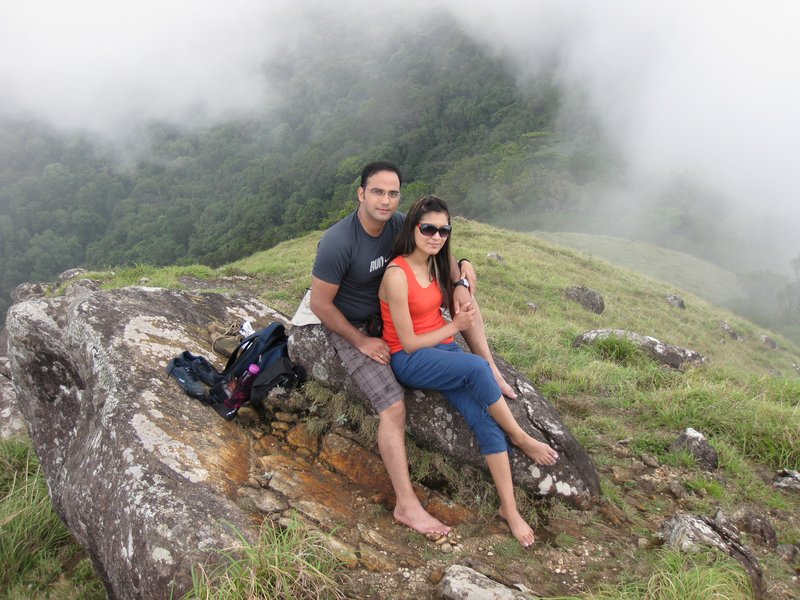 Kerala is also known as God's Own Country because of its abundant natural beauty and the various exotic places that it contains. Kerala is also an ideal vacationing spot for all age groups of people, from youngsters to old people. Mesmerizing Kerala honeymoon packages are the most sought after vacation packages, because Kerala has a lot of beautiful places for newlyweds to venture. From the verdant tea gardens of Munnar to the lush tropical forests of Wayanad and the serene and picturesque boat houses of the backwaters, honeymoon destinations in Kerala are plentiful. Booking a Kerala Honeymoon from Delhi is the best option for couples as they get to relax in the lap of nature and enjoy their vacation viewing nature at its best.
Kerala has a lot to offer to travelers especially when it comes to nature lovers. You would be able to enjoy the exotic animals and bird species and also indulge is some wild life photography. Kerala honeymoon packages from Delhi offers the best places to couples who want to spend some romantic moments with each other and create memories for a life time.
Here is a list of 10 essential things that you ought to pack for a honeymoon trip to Kerala:
Make sure you carry your boarding pass, tickets or if you are coming in from abroad, then make sure you have yours and your spouse's passport. Also some valid documents like license or if Indian then Aadhar Card for identification. Because when you travel around, you need to have some identification proof to show at your travel desk and even at the hotels that you stay.
Keep your credit cards handy and make sure you have cash ready in hand with you before travelling to remote places, as ATMs may not be available.
Keep a mobile connection that will help you in times of low network range, especially in the hilly areas.
Always keep a pair of comfortable shoes to wear, because you may not be able to walk on the hilly terrain with your high heels, so it's better to wear something comfortable so that you are free to move around with ease.
Make sure you carry some special clothing that will enhance the romantic feel of your honeymoon and make it even more special for you and your spouse.
Don't forget to carry medication along for nausea, vomiting and headaches as travelling can take a toll on your health. And you may find it difficult to locate a medical shop in remote terrains. Also if you plan to go trekking, make sure you carry ample amounts of water, so that you will not have to depend on other local sources, as it might be dangerous to your health.
Keep a list of all the important people you need to contact in case of an emergency, and also keep in contact with your travel agency is case of any mishaps.
Try not to carry many valuables along, and leave them in the hotel room when you go sightseeing. This may become a hindrance and will create anxiety in you and your spouse. Also carry some toiletry items which might come in handy.
A camera will be very essential as it can help you to capture moments that will be very precious to you and your loved one.
If you are traveling by flight to Kerala that always carry one extra change of clothing in your hand luggage. Along with travel pillow and blanket. This will make your flight journey comfortable.
You can book your Kerala tour packages from Delhi along with the flight travel from Delhi to Kerala and all you need is to confirm the airport where you want to arrive in Kerala. There are four international terminals and one domestic terminal here. You can customize your tour package as to where would you like to vacation. If you plan to visit the backwaters of Alappuzha then either the Kochi international airport or the Kollam domestic airport will be better options than arriving in Thiruvananthapuram airport. So accordingly you can book you tickets.
Kerala has a vast number of opportunities to explore nature and bask in its glory. The best time to visit Kerala would be during the month of November to February. But even the monsoon months have a sensational feel to it. Also if you want to undergo some Ayurvedic treatment or spas then the monsoon climate is the best. Just that we have to take a few precautions when travelling during the monsoon is to protect yourself from getting too drenched. Preferably do not eat any street food during that time and also not to travel when the weather is too bad. The cheapest Kerala packages from Delhi will include these kind of Monsoon packages and summer or winter packages, so you can experience the best of Kerala in all types of climates. During monsoon the humidity is very high and hence the pores of our skin will be open and it will be easy to absorb the natural, essential oils and herbal oils that are being used in Ayurveda.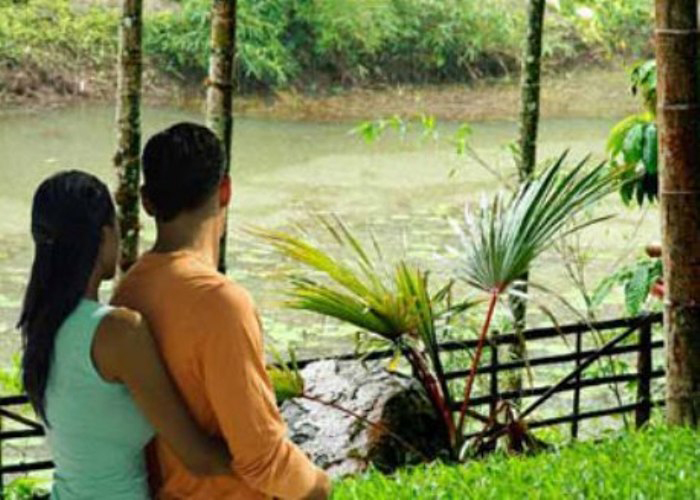 During summer, when the climate is too hot, hill stations like Munnar and Thekkady will be there to your rescue. These places have a pleasant climate during summer and are one of the best options to tour in these places. Also during winter the climate is Kerala does not dip too much, and it will not be as cold as Delhi and northern India. The house boat on the backwaters would be a good option then. The serene and calm area along the backwaters will provide the best holiday options for honeymooners. The houseboats will help you to relax and enjoy a romantic and special honeymoon. There are many options for beautiful Kerala packages like this and you can choose the best out of the lot. Kerala is like paradise on earth, you can avail the best by investing yourself in this place.