There are many places in Kerala that captivate thousands of travellers across the globe to visit the coastal region again and again. Also, there are many reasons that steal the minds of globe-trotters while visiting Kerala. Such as pristine beaches, tranquil backwaters, and shallow rivers, breathtaking hill stations enveloped with classy green plantations of tea and spices, the bowl-shaped valleys give spectacular images of rising and setting of the sun. The exotic species of fauna and flora were hidden in midst of thickly populated woodlands, an amazing destination for newly married couples to bring their hearts to their mouths, a perfect place to unveil the historic moments by strolling through the avenues in the ancient monuments, and many more. There is no end for the list. Annually new places are entering to the list. Being a Keralite it is the happiest moment for me. It is always being a dream of exploring the unseen destinations yet popular among the tourist. It will take more 365 days to visit all the 14 districts of Kerala. If I attempt to do so definitely I would be terminated from my job! So I am not daring enough to take the risk. But I and hubby decided to explore at least a few places in our district as well as neighbouring districts. As part of exploration last week we visited our neighbouring district, Palakkad. When I say we are neighbours of Palakkad you might be thinking where do from we belong either Malappuram or Thrissur. So let me clarify we belong to Thrissur. To make our journey hassle-free and comfortable we decided to purchase packages. We won't have availed of packages if we don't accompany our kids and parents. Exploring new places is our hobby. Soon after marriage, we both used to plan weekend tours. And it prolonged till I conceived my baby. But now as we are accompanying our family we felt it necessary to make use of the tour packages and, therefore, we decided to consult the famous travel operator of Kerala called Gogeo Holidays. It is one of the highly recommended travel operators in Kerala. To be very frank our trip was really fabulous and memorable one. We were pleased with their hospitality services. I cannot exactly write down what all happened during our family trip. But I can share the intriguing facts of the places which we visited. So don't waste your time just stroll down the following paragraphs and absorb the needed information as much as possible. Before going through the important destinations of Palakkad just have a rough idea about Palakkad district.
Palakkad


Does anyone know how the district got the name? Palakkad got the name due to the presence of 'pala trees' in abundance. It is scientifically known as Alstonia scholaris. It is commonly called as 'devil's tree' or 'yakshi maram' in the Malayalam language. Palakkad, the largest district in Kerala is also known as the 'land of greenery'. Majority of the population of the district comprises Hindus. The place where the Brahmin community reside is known as 'Agraharam'. The district is famous for its mind-blowing hill stations. The land of Palakkad is apt for cultivation for oranges in large scale. Now let us narrow down the important destinations in the district.
Palakkad Fort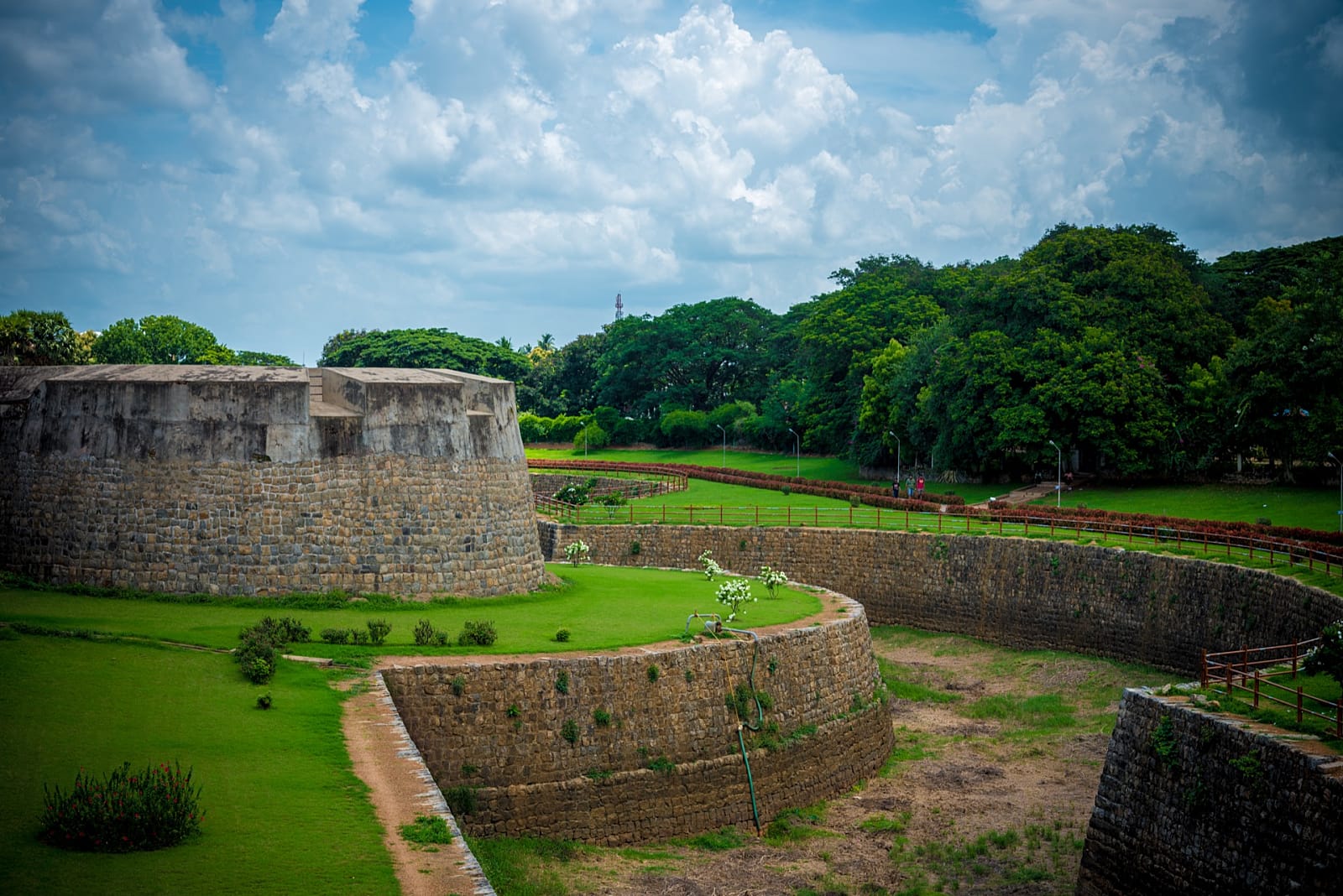 Palakkad Fort is one of the ancient forts of Kerala. Even though the Palakkad Fort was constructed by Hyder Ali in 1766 AD, it is famously known as 'Tipu's Fort'. The fort is sprawled in an area of 60,702 square meters. Annually hundreds of travellers from various corners of world visit the iconic fort by purchasing tour packages with their family. The fort was constructed with the aim of improving communication with Coimbatore. It is a nearby town in Chennai. The fort carries many scintillating features such as it shelters a famous Hanuman temple or commonly called 'anjaneya swami temple'. The architecture of the temple will make you speechless. A particular portion of land between Palakkad fort and the town hall was served as stables for Tipu Sultan's horses. The ground is popularly known as 'Kota Maidanam'. It is now being serving a platform for cricket, public gatherings, and circus and so on. An open-air auditorium is also well operated near to the Kota Maidanam and it is known as 'Rappadi'. The other praiseworthy attractions of the Palakkad Fort are sub-jail, martyr's column and a garden called vatika shilavatika and a Nehru park for children. The fort is now under the control of Archaeological Survey of India.
Nelliyampathy hills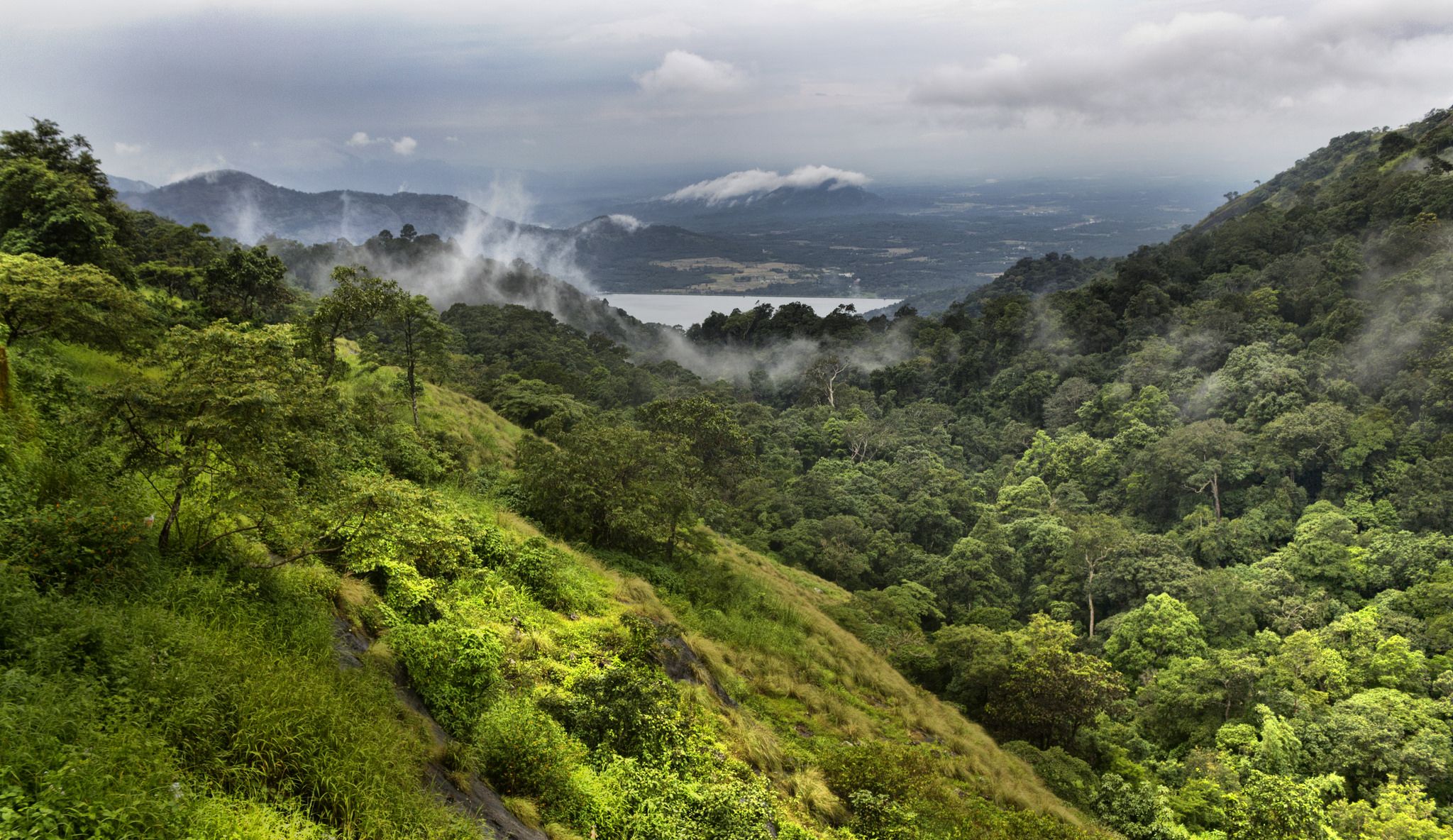 Do you love to eat oranges? Then plan a tour to Nelliyampathy. It is a haven for orange lovers. It is positioned at a height of 46000 feet above sea level and is situated in the Nenmara village in Palakkad district. Due to its serene nature, pleasant climate and abode of immense treasure of natural resources the Nelliayampathy hill station are proudly known as 'ooty of kerala'. The hills of region are blanketed with the orchards of oranges and carpets of paddy fields. Trekking enthusiasts avail of jungle safari packages and trek the places such as kaikatty, and Nelliyampathy hills in its extreme mode. The hill station protects amusing species of deer, monkey, porcupine, elephants and tiger. If you are a wildlife lover then do not forget to visit the Parambikulam wildlife sanctuary, Pothundi reservoir, Nelliyampathy hills.
Dhoni Falls
Who does not like to view water plunging from a great height? Dhoni waterfall is a perfect destination to capture the scintillating view of water cascading from mountains. The emerald surroundings add beauty to waterfalls. Along with Dhoni falls visitors can also inculcate sepal waterfalls situated at Parasuram Kundu and Azhakampara waterfalls.
By reading the above information now I think you are also now interested to visit the places. Then why are you wasting your time in thinking unnecessary matters? Get up and avail of tour packages as soon as possible from Gogeo Holidays. If you have any concerns regarding their services, you can directly contact their customer support team. On your Palakkad exploration do not forget to carry a high-resolution camera with you