I don't know how to start writing. I rethink it is the 5th time I am trying to pen down my romantic days in limited words. Don't think that I wrote one or two words in my last 4 attempts and then deleted it. More than a paragraph I wrote and then I thought the words are inappropriate or the introduction is not good without rethinking I just pressed the backspace key. After refreshing for a while I reattempted the task. I hope this time it may work. It is a normal custom that newly married couples plan an exotic honeymoon trip soon after their wedding. But for us, we planned our honeymoon after a year! Isn't it strange? Whenever we share our honeymoon stories with our friends they used to wonder and ask what were you guys doing till then. And I hope after reading this you may also have asked the same question in your mind. To quench your anxiety I will explain the reason.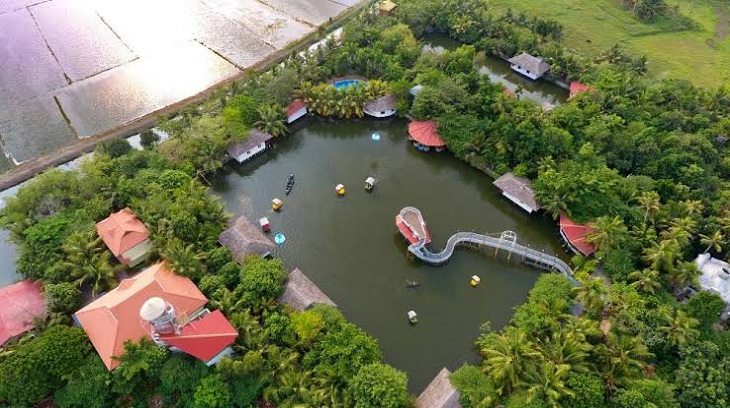 The main obstacle for our honeymoon was our 'job'. We both were working in a reputed multinational company. Soon after marriage like an ordinary couple, we weaved many destinations for our romantic trip but fate betrayed us. Suddenly my husband was assigned to do a project in the United States of America. With a broken heart, we accepted our destiny. The project was only for 6 months. After 184 days my hubby returned and we again started planning our pending romantic trip. But again destiny started testing our patience this time I got an assignment in the United Arab Emirates for half a year. For securing my job I was forced to accept the order. It was very hard for us to live without each other. I moved to the UAE. I started to countdown each day. Finally, I returned back. Each time when we successfully pass the tests given by destiny, destiny itself will reward us with precious gifts in return and it was true in our case.
As I am friendly in nature I never felt any kind of difficulty interacting with people whom I have never met before. When I was in the United Arab Emirates one of my colleagues who hailed from Kerala, a state in south India (NB: The majority of the population of the UAE is Malayalee), was very friendly to me. We shared all our personal stories. One day accidentally I got a chance to view her honeymoon pictures. To be very frank the pictures were really awesome. For a moment I thought the place will be somewhere outside India. I inquired her about her honeymoon destination. She with little shy told me that it was none other than Kerala. According to me, Kerala was a state comprised of only tranquil backwaters and breathtaking hill stations. It was hard for me to believe they celebrated their first love in a park. They mainly concentrated the Mango Meadows of Kottayam district of Kerala for sowing their first seeds of romance. I also asked her does she had any relatives or friends over there. They don't have anyone in Kerala it was through the travel agency called Dream Holidays that helped them to make their honeymoon trip fabulous. They availed of their tour packages online. On returning to Delhi I discussed the same to my husband. He was very happy and agreed to purchase the packages.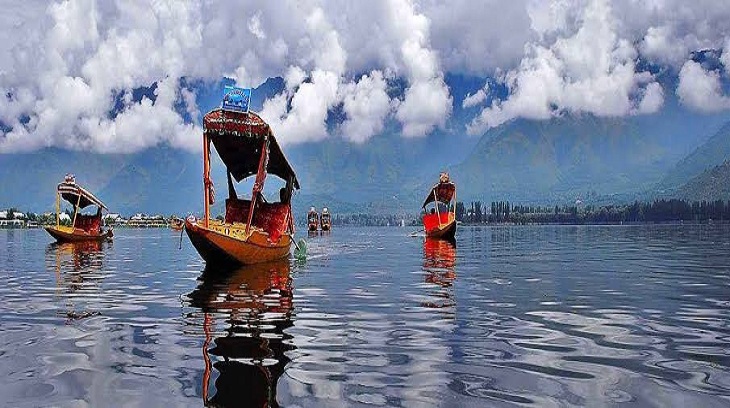 The best time to visit the Mango Meadows is from September to March. By mid of January, we purchased the package. On reaching Cochin International Airport from Delhi Airport our tour representative greeted us with a garland made of lotus and also they applied a paste made out of sandalwood on our forehead. For a moment we thought after a year of marriage we again became bride and groom. From the airport, it took more than an hour to reach Kottayam district. On reaching Mango Meadows our tour representative guided us to lake resort. As we were very hungry we had lunch first and then we moved to our room. Words are insufficient to describe the relishing taste of food. Till then I had only seen varieties of cuisines in luxurious hotels but it was for the first time I am seeing this in the resort. By the evening we started our excursion. We first selected the shikari boating. We had already booked for the same while purchasing the packages, therefore, we didn't have to waste our time getting the passes. Boating through the mangrove forests gave us a scintillating experience which we never had experienced before. Apart from boating, there were many couples who were engaged in various activities like shooting, cycling, badminton and archery and so on.
There are many interesting things to enjoy and see. Our tour guide told us that the Biodiversity Park sprawls in an area of 30 acres with more than 4,800 varieties of flowering plants, 780 types of trees, and 174 species of fruits. The man-made park was constructed under the leadership of Mr. M Kurian. He is a true nature lover and took 14 years to build this park. In the park, we could not only see honeymoon couples but also many families and youngsters who come there to explore the serenity of the park. Most of the family bring their kids to the park for a picnic. It is the only place in Kerala where parents and children could enjoy their time in their own way.  As the parks consist of amusement parks for children and secluded areas for adults both can discover the gem hidden in nature in their way. As we wanted to spend a night in treehouse we asked our tour guide to make slight changes in the packages. And he agreed for it. Words are insufficient to express the feeling of spending a night in the midst of forests. we began our next day by hearing the meticulous chirp from birds.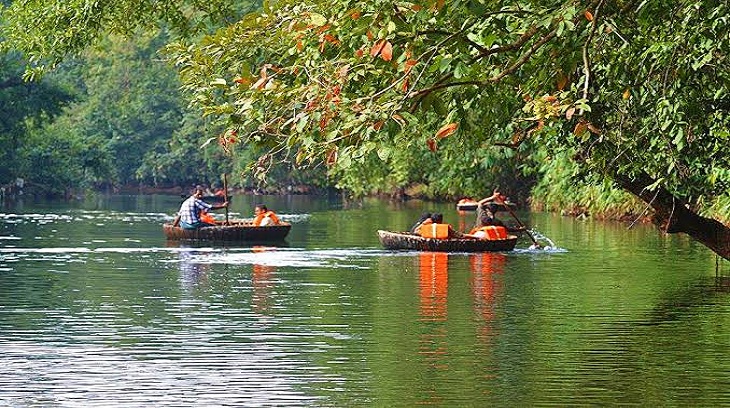 We also rowed in 'Kotta vanchi' (basket boat). We were afraid of whether it will break. But it was strong as a pillar. We also did fishing and fed food to the fishes while we were in the lake resort. It is the belief of Hindus that feeding fishes are like feeding to Lord Vishnu. We then moved to 'Sarppa Kavu'. It is a place where serpents rest. It regarded as a sacred place by Hindus. People from various places come here to worship the serpents. It is believed that serpents have the magical power to cure wounds and illnesses of all kinds. There are many more places in the park. The park is actually divided into various sections such as Bird sanctuary. Over here we captured the beautiful images of varieties of birds in our camera the authorities have allocated special benches to sit and mesmerize the beauty of birds. Animal husbandry and Plant nursery is another place that helps to study more about nature. Nakashtraval is the place where people can find trees related to their Malayalam Zodiac sign. Bible Statute is another eye-catching place. The Bible is placed on a long wooden structure with its centre page opened.
After spending two days in Mango Meadows we moved to other places to explore the beauty of Kottayam. Places like Bay Island Drift Museum, St. Mary's Orthodox Church (it is built-in Hindu architectural style), Poonjar Palace, and many more. After 4 days we departed to Delhi by carrying sweet memories and sweet gifts for our relatives and friends.