Since I'm a Malayali who born and bought up in Kochi, I was not excited about spending my precious honeymoon in Alleppey. Because of the influence of Hindi web series and films I was also dreamt of having a romantic honeymoon where we go for a long walk through the tempting landscapes covered with snow in Manali. But all my dream just disappears when the groom from Hyderabad express his intense love and passion to explore Kerala, especially Alleppey. By seeing his puppy face, I finally agreed to his opinion and packed my bag to Allepey.
Since he decided the destination, the rest of the decisions was mine. After long planning and plotting, I picked a travel company in Kerala called Gogeo Holidays because they have an amazing collection of honeymoon packages at the best prices. From the air ticket booking to all the leisure activities they have charted the entire trip and hence provide hassle-free honeymoon. Our honeymoon started with refreshing sunrise in the houseboat cruise in Kuttanad. A humble and bizarre town truly waiting for all nature lovers to explore its culture, heritage and the local delicacy of Kuttanad. Joshua, my better half was so excited to see the bunch of ducks in the lagoon near to our houseboat. He was mimicking their sound with them which was funny to watch. Kuttanad is all about its paddy fields, an unending stripe of coconut plantations and duck farming. Due to its rich spices and paddy cultivation, it is renowned as the rice bowl of India. Since he is a photography enthusiast Kuttanad feels like a divine paradise for him.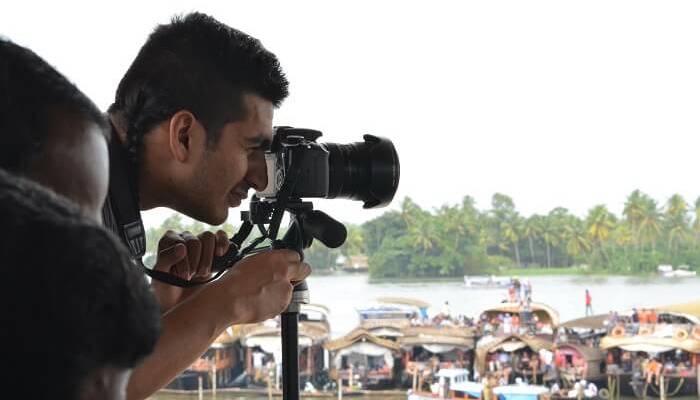 I called myself an adventure junkie because adventures are like yoga for me, refreshing and exciting. I always wanted my honeymoon to be a little adventurous. And while choosing Aleppey I was not sure about it. But the travel company has managed to customize the package by including my carving for adventure also. From which Kayaking is the one I love the most. Moving through the alluring backwaters of Allepey where the rustic beauty and serenity of the green water and the sight of coconut moving plantations near to the lagoons are so refreshing. Holding your paddle and controlling your kayak like a captain through the narrow canals while the bunch of ducks and some species of small fishes, we called it by the name "Karimeen" in Malayalam. They took all the safety measures by giving life jackets, and give a trail kayaking before we start it by own. While kayaking through the lagoons, there are many fishermen, fishing with the fishing net and the way they pour the net accurately to the canals was fascinating to watch. The activity lasts for about 3 hours and in the beginning, my kayak was not in my control and it started moving in a zigzag way. Gradually everything come on phase and I enjoyed the ultimate pleasure.
After my victory, we go back to our houseboat. The delicious aroma of local cuisine gave us a warm welcome in the houseboat. Joshua was so surprised and excited to dig into it. The vibrant colors of the dishes were so dashing. From the most loved "Kappa and Thala curry" to the authentic duck roast the dishes were mind-blowing. To make the cuisine more interesting a bottle of "Kallu" or toddy is also added to the entire menu. He was so excited about trying toddy because it was his first time. Usually, I don't prefer toddy but the one tasted from Allepey was different and gives an immense sensation to my taste buds. After an elegant lunch, we went for sightseeing. Before I saw the Alappuzha Zakariya Market, I didn't realize that Allepey is a perfect place for shopaholics. From spices to handlooms it is an ideal destination for a spectacular shopping experience. He gifted me with a silver choker and a statement piece earing beautifully embellished with black stones. Maritime products are the other recommended things to buy in Allepey.  If your bargaining skills are good, then you can purchase anything at a very low price.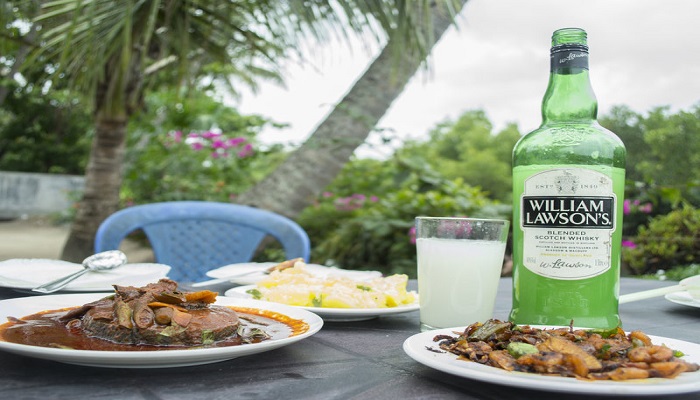 Since our romantic honeymoon was in August, we got a chance to witness the popular Nehru Trophy boat race in Alleppey.  With no doubt, the boat race so stunning. Our guide explained well about the legendary history behind this sport in Kerala. June to August is the best time for the photography enthusiasts and fans of this amazing sport to see the practice sessions more closely. The only thing which makes me feel uncomfortable is the rush and crowd. Because it is a seasonal period, we are lucky enough to see another treasure in Kerala, the "Kalaripayattu" which is an Indian martial art. This was one of my favorite parts about our honeymoon because apart from the movies and the famous "Vaddakan Pattukal" ballads, I didn't see this priceless art form before. Nowadays people are practicing "Kalaripayattu" for keeping the body fit and energetic. Even though he showed his extreme interest to learn "Kalaripayattu", I didn't encourage him because it's our honeymoon and I was not in the mood to spoil it. So if you are someone to love to learn new things and also wish to see the boat race then June to August is the perfect period for you. Also, so many attractive tour packages are available during this time at the best prices.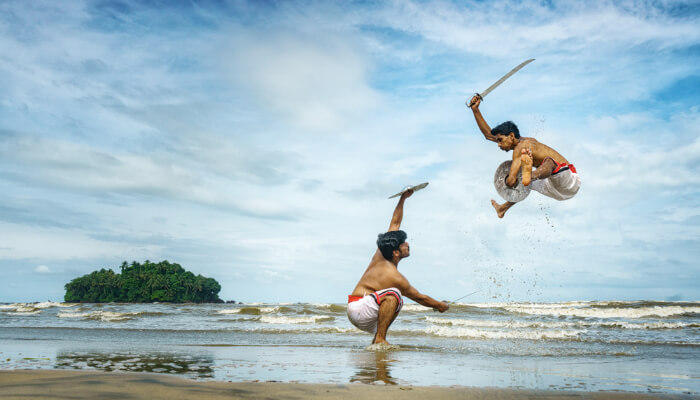 After all the sightseeing and adventures we went to Allapuzha beach to experience a tranquil and gorgeous sunset with a romantic candlelight dinner. Soothing climate and the spectacular view will rejuvenate your mind for sure. This beach is popular for its 137 years old pier that stretches towards the sea. Being a Malayali I didn't realize the beauty and prosperity of this precious land until I stepped into this mesmerizing paradise. There is much more to see and experience in Allepey but the trip is for a couple of days, so we returned to our hometown with a bundle of joy and happiness.