"We travel not to escape life, but for life not to escape us." 
Kerala
is a biodiversity hub where the people get to see a lot of tourist sites. As one travels through the ways here, he indulges into the mother nature and escapes into the wildernesses of the place. A lot of places hence house both flora and fauna which makes the whole ecosystem of the location. As one view the Gods own country from an airplane, all that he gets to see is either water or greenery of the land. In order to witness this one should surely come on a 
Kerala tour package with price
 that is affordable in which people can see the best destinations of the place. I decided to take the opportunity of visiting Kerala along with my friends from our office.  As the public holidays arrived, we decided to set on this trip from Delhi, to the other end of India.
We flew to the Kozhikode International airport as one among our team belonged to this district. It didn't take us long to reach the place where he lived. We were treated quite well with biryanis and a lot of snacks and fruits. The journey had been quite tiring due to which I had almost everything that had been kept in front of me. At the end, my friend also served us Kozhikode Halwa which was indeed a delight to my stomach. In fact, the delicious food of Kerala welcomed us and we felt quite good in being welcomed that way.  We had already decided that we would be going to few places at Kozhikode, the next day in order to explore this Malabar region.
   The first place where we set to explore was the
Thusharagiri waterfalls
. In order to reach the falls, we had to trek up the hills. And we would never complain as anyone would feel like hiking here due to the plantations that surround the place. There were three hills located here which were the Erattumukku, Mazhavil Chattom, and Thumbithullum Para. As I walked, I could hear the sounds of insects and the humming of birds. I also got to see some birds which I had never spotted anywhere before. People had been growing pepper and other spices there. We reached the falls which had been cascading in grace. The view was amazing and it seemed to be flowing from nowhere. As we had come from Delhi we had not been to so many waterfalls. Even though there are few of them located in Rajasthan and Shimla we had to travel a long way to reach it. On being on this 
Kerala tour package from Delhi
we had been on an escape trip. The major escape was from the pollution there due to which just being in these eco-spots were of joy to us. After sitting there and resting for some time, we clicked some pictures of the place.
           On trekking for half a day, people could reach the adjoining district which is Wayanad. But as our car had been waiting for us, we did not take that adventure and returned back to go to the next place on our list which was the Kakkayam dam. The aura of this place was more than just heart-warming. We went to the dam and took a short boat ride in it. Even though it was evening time we could feel the chilled air here on cruising through the dam. The trees still had the dewdrops falling beneath. Animals like goats and bisons had been grazing on the grass there. The whole view of the hills standing in between the grasslands was indeed amazing. After exploring the place, we left to the next place in between which we decided to have some food. The meals served here is quite special as they have both vegetarian and non-vegetarian dishes. The seafood served here is outstanding as the spices on it makes it taste good. We went to the Vellari Mala which belonged to both Kozhikode and Wayanad. This is indeed an awesome place to trek up the hills. We walked through for some time as the weather had been good even though it was noon time. The huge trees that had been there made the view more beautiful.  Finally, we went to the famous Kozhikode beach which seemed crowded even on a weekday.
   Quite a lot of snacks were being served there out of which we had tasted some as we were hunger stricken. In some time we went back as the next day we had decided to go to Wayanad. It took us approximately 3 hours to reach this beautiful land. The drive along the route itself seemed adventurous. On the sides of the road, I had seen deer that had been grazing. Wildlife sanctuaries and parks are located in this place After hogging some breakfast we decided to go to the Wayanad wildlife sanctuary. After taking the necessary instructions from the forest department we set inside with a guide who accompanied us. Endangered as well as exotic species resided in this hub of nature. We walked in without making noise as it would shoo away the animals around the place. We got to see some wild cats which we had never seen anywhere before. The animal seemed to be carefree of our presence. We also got the sight of some exotic birds which kept fluttering around. After spending almost 3 hours inside we got out and went to the Chembra peak for trekking. Wayanad seemed to be an amazing place to visit on a honeymoon.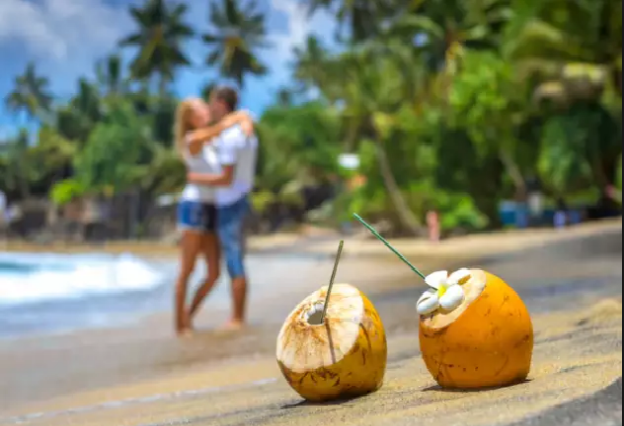 There were quite a lot of places for the couples to visit here which we had avoided as we were more into trekking We had already suggested our couple friends from Delhi to visit this place for a memorable time. On coming on a 
Kerala honeymoon package from Delhi
they could have privacy as well as peace compared to other crowded places. Also, there were not enough couple hangout places at the capital city. As we climbed up, we got to see a heart-shaped lake. Out of the places I had trekked in Kerala, this place seemed harder but totally worth as the sight ones to see from the top is priceless. It took us a long time to get back down. And had drained all the energy from us too. Hence we decided to stay over at a resort in Wayanad. The next day we went to the Kuruva Island. It was a small delta which had orchids all around it. Nature was purely at bliss as butterflies had been fluttering around which was a great sight. We had to get back to Kozhikode in order to fly back as our holidays were already over. So right after having some fun at Kuruva, we set back home.
      The specialty of Kerala indeed is not just the tourist destinations, but also the cuisines that are served to the people which call back any tourist to visit the place again. The accommodation sites here are also very welcoming where we get maximum comfort which helps in getting rid of travel sickness. Also, there are a number of destinations to visit and explore here which offers nature at its best. A trip through this land is hence the best option to take when planning to go on vacation with DreamHolidays.