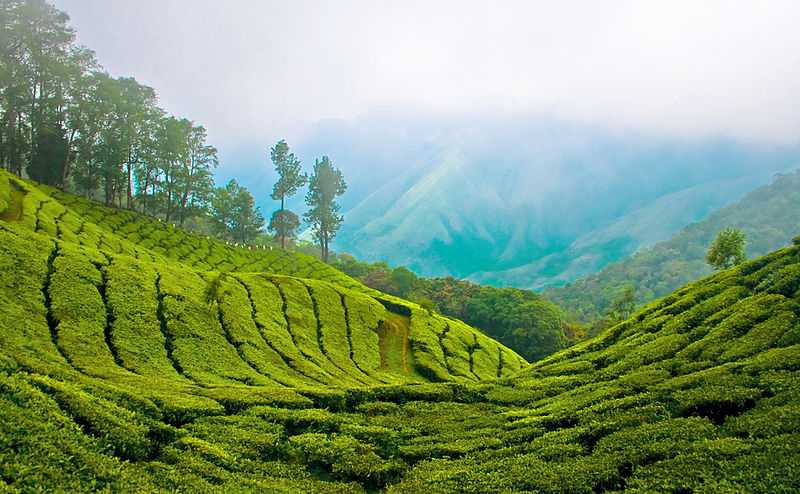 Kerala is not just about Munnar and Alappuzha alone. There are loads of tourist spots in Kerala other than what you usually see in websites and pictures. If you really research into the tourist destinations of Kerala you will be amazed to find out that the state is way more than you actually see. There is an endless list of destinations that have a great potential to be popular all over the world as a tourist destination. It is more fun exploring the unexplored and untrodden paths. Travelling becomes more meaningful when you take a different turn and find undiscovered paths to true bliss. But there are very few travel planners that offer packages to offbeat destinations in Kerala. Well, you don't have to worry. You can always avail for customized travel packages to Kerala. Travel planners like
SeasonzIndia Holidays
offer customized
tour packages to Kerala at prices
that are quite affordable. Anyway, do make it a priority next time to visit ravishing offbeat destinations of this state which has been blessed abundantly by nature. Here is a list of the most loved offbeat destinations in Kerala where you will be able to spend cherishable moments with your loved ones.
Illikal Kalu: Illikal Kalu is one of the most amazing tourist destinations, not just in Kottayam but the entire state of Kerala. If adventure is what you love, then you should definitely give this place a try. It is literally a gem of Kottayam and the dream of explorers. The peak is set at a height of 3400 ft above sea level and is considered the highest peak in the Western Ghats. A long winding road leads to Illikal Kalu and in order to reach the destination you will have to trek another 3 km. This place is the abode of tranquility. The distant skies suddenly seem closer adorned by a slight cover of mist displaying a tinge of blue and grey as though God himself rubbed the colors vaguely on his canvas, which is the sky. You simply can't miss a beautiful place such as this. You can reach Illikal by the Pala-Erattupeta- Thekkoya- Adukkom route. Once you reach the stop you will have to hire a private vehicle to reach Illikal Kalu. Illikal Kalu basically consists of three peculiar shaped hills. The hill named Kuda Kalu ( it is named so due to its shape which resembles a huge mushroom) is very famous for the medicinal herb called Neela koduveli which grows on this hill. The Neela Koduveli which is a blue color flower is said to have high medicinal values. Many people have come in search of Neela Koduveli in the past to attain supernatural powers. There have been films made based on the supernatural powers of Neela Koduveli. But whether this saying is true or not is yet to be found out. The second hill also called Koonu Kallu due to the presence of little hunches on its sides also houses a bridge called 'Narakapalam' (meaning 'bridge to hell' in the native language), near it. In order to reach this particular hill, you will have to cross the Narakapalam. It is always advisable to be extra cautious when trodding through the bridge as it is very slippery and could lead to accidents. Though challenging the experience will be one of a kind that will gift your memories to be cherished dearly for an entire lifetime. Illikal Kalu not only gives you a travelling experience but also a rejuvenated state of mind!
Chempara Peak: Chempara Peak is situated amidst the Western Ghats and is the highest peak in the district of Wayanad. The Chempara Peak is situated 8 km south of the town of Kalpetta in Wayanad. One can reach the hills only by foot and by no other means. You will have to walk almost 5 km from a tiny town called Meppady till you reach the peak. But in order to trek, you will have to get the permission of the forest authority. On the way to the peak, you will be greeted by some very stunning views. The most attractive feature is a naturally formed heart-shaped lake that is such a splendid sight that will blow your mind. You can also avail for necessary provisions for trekking from the forest office in Meppady. Do not miss visiting Chempara Peak, the experience is going to be a very beautiful one.
Kumarakom
: Did you know that India's longest lake was in Kerala? Vembanadu Lake is situated in Kerala and spreads towards 3 districts in the state namely; Alappuzha, Ernakulam and Kottayam. Kumarakom is a village located in the Kottayam district and borders the Vembanadu Lake. The village of Kumarakom is blessed abundantly by Nature. This village is full of life and luscious greenery. It houses a variety of flora and fauna. The famous Kumarakom Bird Sanctuary, which spreads up to 14 hectares of land, is home to various migratory birds like the Siberian stork and wild duck. One can also get a chance to see birds like the waterfowls, darters, herons and cuckoos. The Vembanadu Lake also houses a rich thriving marine life that consists of fishes like pearl spots, tiger prawns and other varieties of prawns. Kumarakom should not be missed at all, if you do then you are sure to regret it. The happening village is adorned by luscious greenery from the swaying paddy fields, the golden sun reflected on the rippling waves of Vembanadu Lake and the sprawling coconut groves. Kumarakom is one of the favorite honeymoon spots in Kerala. There are many travel planners in
Kerala
who offer
honeymoon packages
to Kumarakom alone. So, one can imagine the popularity of Kumarakom among st honeymooners. If you have recently entered wedlock, then Kumarakom would definitely be one of the best places to visit. You will be completely mesmerized by the natural beauty of this little village. You should make sure that you add this wonderful village into your travel itinerary.