Kerala is a land of abundance and plentiful, not only in terms of Natural beauty, but also in many other aspects like when coming on a vacation  to Kerala there is a huge variety of places to visit and a ton of things that can be done. Let see a few things that you can do when visiting Kerala.
Watch a mesmerizing performance of Kathakali
Kathakali the foremost of all arts in Kerala and is a visual treat. Kathakali is an art form in which the highlight of the performance lies in the facial expressions and Mudras (hand movements) of the artists. The dance itself takes years to master. The characters depicted in this are taken from ancient mythologies or Puranas of Hindu culture. Of all the dance forms that are there in India, Kathakali has the most elaborate make up, dress code and head gear. The costumes and dress code follow an accepted code which will help you to identify the character portrayed. Watch these visually enthralling stories of passion, lust and power and enjoy the beauty of Kerala. Kerala tour packages from Ahmedabad can be booked in advance to avail discounts so that you can include many activities along your vacation.
Watch a Kalaripayattu Bout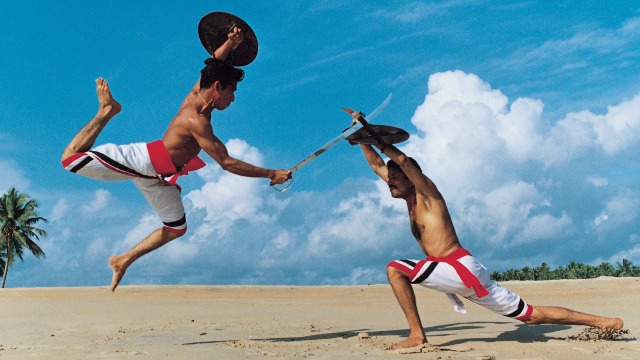 This is a form of martial art that has originated from Kerala and is believed to be more than 3000 years old. Shaolin the Chinese art form is believed to have developed from this. Kalaripayattu technique is a combination of steps and postures. These postures are eight in number and named after animals. Styles differ from one tradition to another and according to each master they differ in application and interpretation. Each style has its own power combination, effects and function. Hence the techniques can vary. When in Kerala watch a Kalaripayattu Bout and get mesmerized by the athletic moves of the fighters.
Bamboo rafting in Periyar
For a change if you want some adventure then going rafting on a bamboo boat in Periyar River is the best thing to do. Located in Periyar wildlife sanctuary you can also take a safari. Rafting will let you explore the beautiful flora and fauna of the sanctuary and will last for 3-4 hours. During the monsoon it will be more adventurous. If you keep close to the bank, then you may just be lucky to spot some tigers, elephant's and other animals of the wild.
Cheering a Snake boat race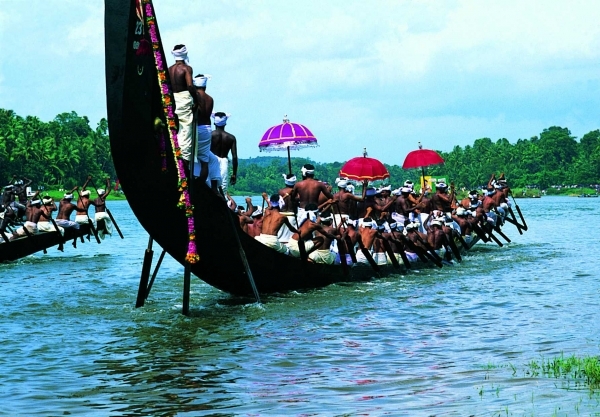 This is one adrenaline filled activity where you can watch thousands of spectators who come to cheer their favorite team and you can choose a team and join them too. This 130ft long snake boats have 100 rowers each, who row together in a distinct fashion in unison at frantic speeds. Usually done in the months of August and September this is the time when the whole air is filled with enthusiasm and energy. You can also hire a boat to get a close up view of the race, but make sure in the excitement not to fall into the water.
Watching the beautiful waterfalls of Athirapilly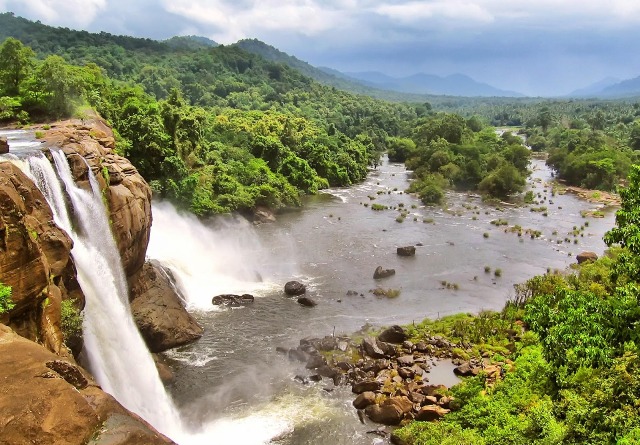 This is a part of the Sholayar region, close to Kochi. These falls are seen in full flow after the monsoon and that is the best time to watch these spectacular falls. Athirapilly jungles are an area of rich biodiversity and you might also be able to spot some exotic wild life too. Kerala tour packages from Hyderabad can be booked for a 6night 7 day stay so that you can experience the best out of your vacation.
Staying in Wayanad tree houses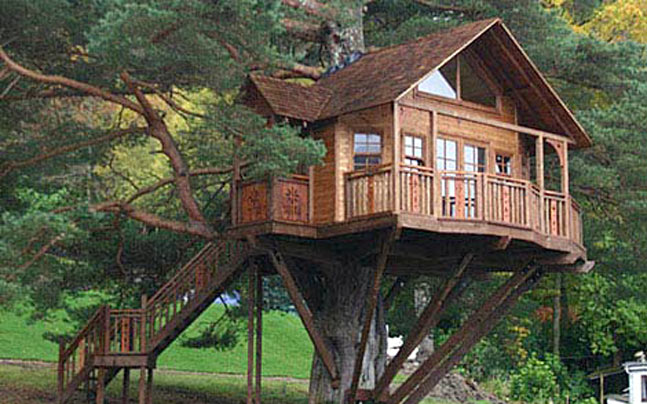 As adventurous as it sounds staying in a tree house can be very exciting and romantic too. These quaint huts made of Bamboo are pretty awesome and are located nearly 30-40 feet above the ground. Staying in these houses in the deep jungles, you might just be able to hear the wild animals cry at night.
Paragliding at Munnar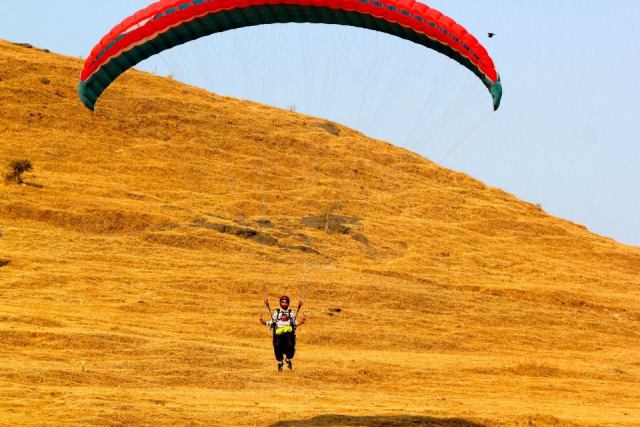 If you thought that Munnar is just a tranquil place with only tea gardens and lakes, then you are wrong. There is an adrenaline filled activity available in Munnar where you can paraglide through the majestic hills of Munnar. You will not need any training for this, just that you need to have courage and trust your paragliding pilot. You will feel like a bird flying in the sky.
Stay on a house boat
When visiting Alappuzha you can stay on the magnificent Kettuvalams and watch the scenic beauty of the backwaters there. The backwaters are a home to various exotic species of birds and hence bird watching will be a visually pleasing experience.
Watch the beautiful Elephant Pageants
Kerala is the land which reveres elephants a lot, and hence these majestic creatures are all decked up during temple festivals and they are adorned with colorful ornaments and the temple deities are hoisted on their shoulders. To behold this spectacular sight is very thrilling and entertaining too. Accompanied by the Chendamelam this is one thing that you should not miss when coming to Kerala. Similarly a visit to the Vembanad Lake in Kumarakom is also very beautiful. You can go fishing, boating or a cruise on the lake to have a splendid experience.
Visit some historical monuments like the Mattanchery Palace, close to Kochi, this palace dates back to 1557 and was renovated by the Dutch in 1663. There are several beautiful murals and artifacts that depict the history of the royal era in those times. Similarly is the Thripunithura Hill Palace. Kayaking is also another adventurous way to spend your vacation. Row your way through the waters and enjoy the beautiful flora and fauna all around. Another exciting way to spend your vacation is to visit Kerala during the festival of Onam and to take part in all the traditions and ceremonies. It takes place during the month of August and September, and is the harvest festival of Kerala. It is the best time to explore the traditional culture of Kerala. You can also get to eat the traditional Sadya with all the tasty varieties of food. This lip smacking experience will leave you wanting for more.