Malayattoor Church, Ernakulam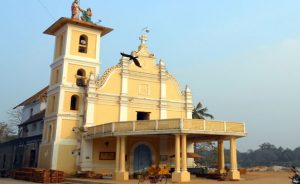 This church is a very famous pilgrim center in Christian community and is also visited by tourists on Kerala tour Packages. Malayatoor is in the north-eastern part of Ernakulam. The name Malayatoor means merger of mountain [mala], river [attu] and place [ooru]. This church got famous when St Thomas came here to start his monastery work. The story says that St Thomas got a hostile reception from others. So he went to the top of the Malayatoor hills and prayed to the mother and she came and consoled him. He built the church at the same place.
St Alphonsa's Church, Bharananganam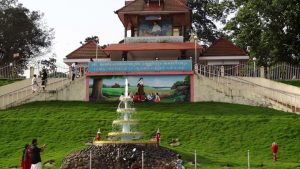 Alphonsama is the first saint from India. She was a virtuous nun. Her mortal remains are here in Bharananganam. This church is 5km from Pala, in Kottayam. St Alphonsa's feast held every year in July month is very famous and devotees who visit the state in Kerala Tour packages for family attend the festival.  She was declared a saint on 12th October 2008 by Pope Benedict XVI. The church was built after her canonization.
Vallarpadam Church
Vallarpadam church is known as 'The Church of Our Lady Ransom' and dedicated to Mother Mary. This church is located at Kochi which is a popular destination for Kerala Tours. This church was made by the Portuguese but later destroyed by the Dutch regime. And again it was built in 1676. This church was declared as a 'special church' in 1888 by Pope Leo XIII.
Santa Cruz Basilica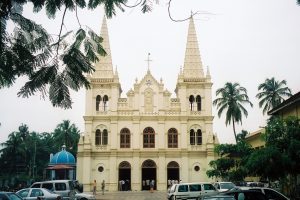 Santa Cruz Basilica is one of the famous Basilicas in India. This is placed at Fort Kochi. You should never miss this during your Kerala Travel in Kochi. It is famous for its structural splendour and style. This was built by Portuguese missionaries in 1500 CE with the consent of Kochi raja. This is a major landmark in Fort Kochi.
St Francis Church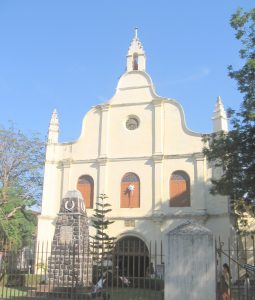 This is the oldest European church in India at Fort Kochi. The church was a mute spectator of colonization. This was built of timber in the 16th century and later changed into stone masonry. Vasco Da Gama was buried here then later they took the remains to Lisbon, Portugal.