The world is upgrading daily with the introduction of technologies and standing under its shade, we are utilizing it to the maximum. The real benefit of technology is reflected in traveling. We can't start our day without having a look at the notification in our smartphones. Possessing the blessing of technology is the only relief of every vagabond to conduct a travel safely. We seek the assistance of internet starting from gaining the information about a place, looking for accommodation, booking flight or train tickets and so on. South India's most sought travel destination is Kerala and even from foreign countries, the travelers are encountered. For making the traveling easy and promising a thrilling Kerala tour, availability of internet and other technologies is essential in Kerala. Being a developing state, Wi-Fi or wireless fidelity is something every tourist destination has for sure. But, in Kerala, some of the attractions located in hill station lack the network coverage but the technology is so sophisticated that we can figure out the answers for the traveling quest amidst the travel itself. As per the CEO world magazine survey as a part of Digital Indian cities 2016, Bangalore was topped in the first position of having advanced technology and how not? Bangalore is the information technology hub of India. Thus the natives are so sophisticated in planning travels and have a high tech approach. From Bangalore, a lot of tour packages have been sold especially to Kerala. Their style of research is mind-blowing and let us check how we can utilize technology to the fullest to conduct an amazing travel.
How many of you have done a detailed research prior to the tour? Almost everyone who knows the value of money as well as who is keen on making an invigorating tour of his lifetime. The research must begin by choosing the destination till checking out from the hotel. Safety is an important trait one must care about. How it will feel if you have ended up with a wrong decision of choosing a destination or a tour plan that has resulted in the complete ruining of your trip and wastage of money. Nowadays, sitting within the four walls of a room with a smartphone, from start to end one can craft a journey.
The role of social media in travel is having a soaring popularity as people believe the reviews as it seems genuine. Twitter and Facebook are the prominent figures amidst youth. Cant, you see many invitations for a journey as well as trekking posted? This is a new way of attracting people to the culture of travel. Many travel companies are utilizing the platform of social media to advertise their contents, packages as well as strengthening their web presence. These companies can lure a lot of avid backpackers. Once the Meesapulimala trekking in Munnar, Kerala was an emotion for many. The trekking partners were collected through these posts. Those who have returned after a riveting trip post the images of the location, which is enough for one to enact the same.
The travel organizers have their well-designed websites with the availability of various tour packages that are free to be chosen by the customers. Depending upon the number of days, the price of packages, a flashlight on itinerary can be availed. These sites will also specify tours from major cities of the country and being near, Bangalore is given priority. To reach up to the customers, having a strong web presence is necessary and for boosting the same, the companies adopt the technique of Search Engine Optimisation.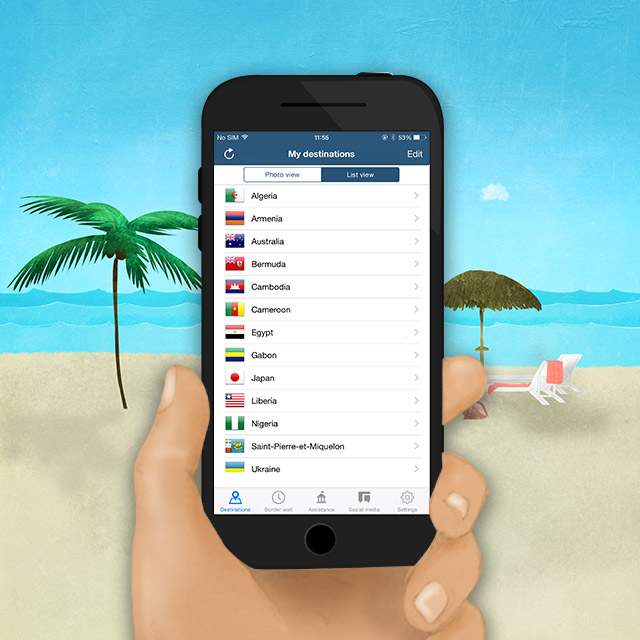 Booking flights, hotels, a bus has been becoming very easy and with just a click away, you have selected your room of desire. The travel mobile applications like MakeMyTrip, Cleartrip, Goibibo, Trivago offer luxurious rooms at any hotels or resorts with discounted price. With these applications, one can see the images of rooms, read the inclusions and availability of common amenities. If you are satisfied then booking can be made. Even the flight tickets are easy to be booked through these applications.
To know about a place, one can go through the blogs, travelogues or even a community,  forum and get the reviews. Most of the people rely on TripAdvisor to get the best reviews about a place, hotels or resorts. People believe that these reviews are genuine. In fact, they are quoting the real experience of being there that may not be accessed through any blogs. Google, the knowledge guru can lend a helping hand to the same.
If you are afraid of traveling in a location devoid of network coverage, then use of guidebooks in Pdf format or as a hard copy can make you locate places, nearby cafeterias, restrooms, petrol bunks, toilets, accommodation, or even for accessing route maps. You can download a portion of the guidebooks divided into chapters. Certain little mobile application can be accessed without internet and will be having all necessary information about a place.
Thus we can see magic being done in the field of travel by technology and Bangalore is the state utilizing it to the maximum. In Kerala, the presence of Wi-fi hotspot is increasing and it can provide you constant access to information. The telecom operators are now in a competition to increase speed, connectivity, and reachability. In a summary, we can say that digital revolution had already hugged travel and in future, it will spread like a wildfire.