Andaman and Nicobar Islands are a group of white-sanded Islands which often seems like a string of pearls. The beaches in Andamans are world famous with turquoise blue waters and beautiful coral formations in different shapes and sizes. Lovely beaches of Havelock Island, Chidya tapu, and limestone caves in Baratang are some of the must-go places in Andaman and are all well connected by ferry services. No wonder, Andaman tour packages sell like hot cakes in the tourism market. People from all over the world come to visit Andaman every year. However, only little do they know about the inhabitants of Andamans. People come to Andamans, get awestruck by its beauty and go back but it's got a story. Apart from the tribes, the Andaman's population comprises majorly of Bengalis. This is a story dating back to the pre-independence era. When the Bengal was being divided into eastern and western Bengal, a lot of lower caste Hindus from the eastern part of Bengal was sent to Andaman and Nicobar Islands as refugees. These people converted the uninhabited Islands of Andamans into livable places by cultivating architecture and constructing houses. However, the government also helped them with different policies. Gradually, they emerged as a distinctive group of people culturally but with traits of their Bengali origins. Even today, they talk with a Bengali dialect. Their cuisine is also influenced by Bengali culture to a large extent. Just like Bengalis, Andaman people also have a thing for fishes and are also often prepared in Bengali styles. Some of them are as follows:
1. Chilly Curry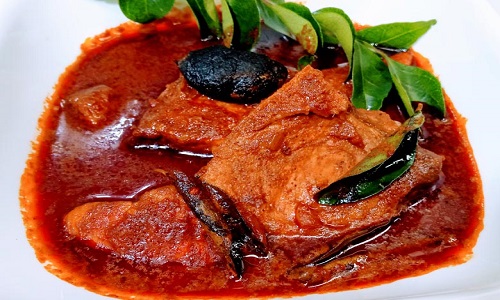 Just like the name suggests it is a hot and penchant curry usually seen in the Andaman Islands. It consists of a lot of onions and tomatoes and has a mouth-watering flavour. However, if you are not so used to having spicy food, you better avoid it.
2. Macher Jhol

The curry is basically yellow coloured due to its high turmeric content. It comprises of fish, coriander seeds, chillies and some other ingredients too.
3. Coconut Prawn Curry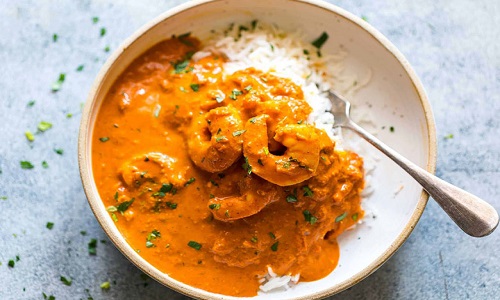 The local spices of the Andamans are blended with prawns and thick coconut milk to make this yummy curry. In Andaman, people usually have this curry along with white rice. The travellers also seem to have a very good opinion about this curry.
However, it's not just food, even in Andaman's culture and religion; you can notice that Bengali resemblance. The 4000 families of low caste refuges from the eastern Bengal has not abandoned their traditions. They still hold on to many of the festivals from their native culture and celebrates them with great gusto just as in Kolkata and this can be witnessed if your tour package to Andaman and Nicobar Islands is during the time of these festivals. Some of them are as follows:
1. Kali Pooja

Maa kali is considered in Indian mythology as the goddess who destroys evil. During the month of Ashwin in the Hindu calendar arrives this festival which is generally between the months of October to November in the English calendar. Kali Puja is celebrated by keen interest and enthusiasm by the Bengalese and they pray against death, diseases and other difficulties in life and so do the early settlers of Andaman. Premnagar houses a huge kali temple and it is decorated completely with lighted lamps for these festivals. Certain kinds of pujas and arthis are offered during this time. A lot of devotees' especially Bengalese look forward to visiting this temple. However, there are also other places in Andaman where the idols of Maa kali are installed. The day after, the image of kali is taken as a procession as people sing and dance to music while carrying it to Haddoo jetty, Aberdeen jetty and Junglighat jetty for immersing it. The procession is usually a very curious thing for tourists and you can see large crowds of tourists assembled at Goal Ghar, Junglighat junction, Dairy farm junction, Aberdeen bazar etc. to witness the procession. In Bengal, it is the largest festival in the state and comes on the day after Durga puja. In fact, the origin of this festival is as such Raja Krishnachandra instigated the festival around the 18th century in Bengal and from then on it attained greater importance throughout the years. Apart from the celebrations, throughout the night they worship the goddess with mantras and rites. Flowers, sweets, fish, meat and lentils are offered.
2. Durga Pooja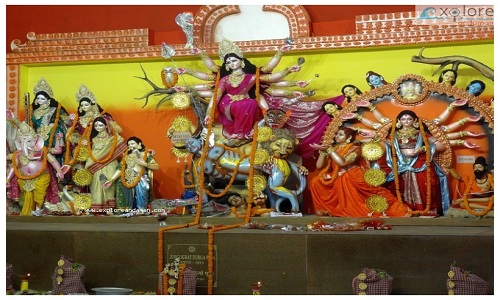 This pooja is celebrated by all Hindus especially people of West Bengal. This is done as Nava Durga puja as the festival is celebrated for 9 continuous days and it happens during the month of September to October. In the Andamans also same is done.  Durga puja is also known as Sharodotsav and reminds the power of female shakti. It is also very usual to hear the sound of Dhak, Dhanuchi nacho, a mild fragrance of Shiuli which are all too close to a Bengali's heart.
3.  Ganesh Pooja

The month of Bhadrapad Sudha Chaturthi in the Hindu calendar witnesses Ganesh pooja every year. Ganesh temples of Aberdeen bazaar, Goal Ghar etc are decorated alluringly and the priests or pujaris will perform special poojas or arti for Ganesh. Out of all the Ganesh temples in Andaman, Sri Lakshmi Vinayagar temple at Aberdeen bazaar and Shri karpaga, Vinyagar at Goal Ghar are the main points of fascination during this festival. Another feature of this festival is that a dish prepared with rice flour, jaggery and coconut called 'kozhukattai' is offered to Ganesh as an important item of pooja prasad. Sundal is yet another dish used as prasad and is prepared from boiled chana and fried with mustard.
4. Pradhosha Pooja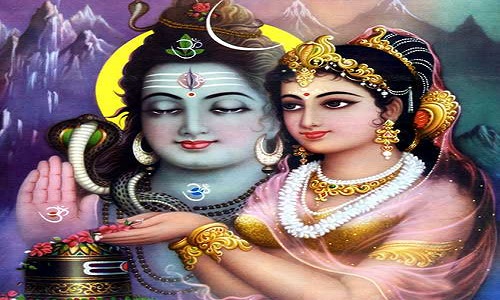 This is a festival commonly dedicated to Shiva. This was festival was not given much importance till 1999 but later the Islanders realized its auspiciousness and started to celebrate it in full swing. There is two Paradhosha pooja- one is celebrated when the period of the moon waxing down comes and the other during the period of depreciation when the moon comes up. For this festival, the Islanders will decorate lord shiva along with his wife, Parvati next to him. Nandi dev who is the security position of shiva will also be adorned with jewellery. Devotees usually bring rice to the temple as a present to Nandi dev and the same rice will also be distributed as prasad to all others present in the temple. Generally, devotees mix jaggery and cardamom with rice to offer as sweet. The devotees, on this occasion, whisper their requests in the ears of Nandi dev and it is believed that the Nandi dev will forward the same to shiva. As a result, long queues can be witnessed in the temple during these days.
5. Ram Navami

The month of Chaitra in the Hindu calendar sees Ram Navami and that comes along in the month of March to April. This is a very important festival in West Bengal and people even go on rallies through the city on this day. It is celebrated as the birthday of Ram. In Andamans, there are temples dedicated to Ram in Aberdeen basthi, Kumrakheti, Haddo and Diary farm and special poojas and artis are performed here on Ram Navami. The temples are adorned with colourful lights and to make the night very festive usually musical instruments are played. Songs on lord ram and Sita are also presented.
6. Sankatahara Chaturthi Pooja

This is yet another festival related to Lord Ganesh. The very name of the festival itself suggests the reason for celebrating the festival. 'Sankat' means "difficulties", problems, sorrows, trails, straits, troubles, sufferings and narrowness" and "hara" means "to remove". Therefore to remove certain stumbling blocks of life the devotees offer this puja to Ganesh. To celebrate this day, people lookout for a full moon day and after four days they perform the pooja. However, the pooja is performed at the time of sunrise as well. Kozhukottai, Pongal, Sundal, Laddoo are the usual items of prasad which the devotees present in temples. All the Ganesh temples on the Island will see a rush on these days.
7. Saraswati Pooja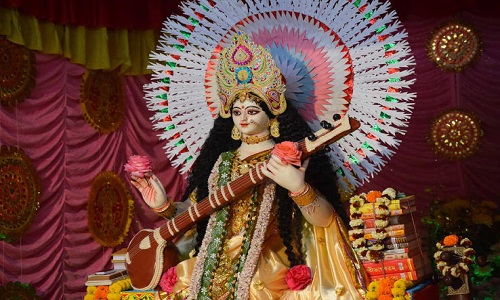 Saraswati pooja is celebrated with great enthusiasm in the Islands of Andaman. The puja is done individually as well as part of institutions such as schools, colleges, post offices etc. Sarawati is considered as the goddess of education and vidhdhai in Hindu mythology. Therefore people do continuous pooja and artis to succeed in those matters. There also happens a procession to immerse an idol of Saraswati and large crowds assemble to witness that.
8. Sri Shivaratri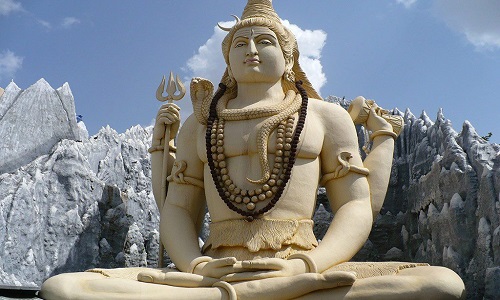 In the Hindu calendar, the moth of Magha which is mainly in the month of February to March sees the festival of Sri Shivratri. The temples in Andaman dedicated to shiva such as Pahar Goan and Garacharma perform special poojas and Aartis with usual decorations. Shivratri nights in Andaman happens to be of a festive mood as bhajans, Kirtana, Devotional songs, speeches, talks, dramas, video films on shiva Parvathi continue throughout the night.
Thus its quite clear that how the people of Andaman are still connected with Bengali culture. I think every Bengali should make to Andamans at least once in their lifetime to see and experience their own culture presented slightly in a different way. There are a lot of tour operators in Andaman but however Andaman Tour Travel appears to be the best among them with foremost reputation and impressive customer reviews. They also offer the provision of customization so that you can make changes to the itinerary as you like. So don't hesitate to pick up your receiver and talk to us about visiting the amazing Islands in the Bay of Bengal where those eastern Bengalis who still hold on to their Bengali culture and traditions.