A trip to any ends of the globe could be a dream as well as a challenging one to those lone women travellers as the experiences gained will be cherished forever. If so, then the exotic islands of Andaman and Nicobar are one such travel destination that should never be missed. Being across the Bay of Bengal which is situated towards the Eastern side of Great Indian Peninsula and hundreds of kilometres away from the mainland, they were once deemed as the remotest place to reach and spend your holiday in. However, with the popping of numerous tour operators in the islands and their appreciative services, things had been becoming easier even for solo woman travellers. Even otherwise, the atmosphere existing in the islands is nothing daunting or disheartening. So there are some other reasons due to which you may readily pack your backs and head to these islands. The following are the reasons which prove that the Andaman Islands are a haven for solo women travellers.
Tourism has become a main source of revenue for the islanders
As already mentioned, the tourism industry is at its nascent stage in the islands, so you could find that the building of many of resorts and its concerned services are still developing that are soon going to be added to the existing list of tourism centres. In addition to that, the tourism department is also supporting its virtuous motive in every means. They need to grab the attention of the presently visiting tourists to prosper. Therefore, they are providing you with the best facilities as far as a tourist in an unknown land does require. So you are not going to experience any hassle of travelling to a foreign land all by yourselves.
 Innocuous non-indigenous population inhabiting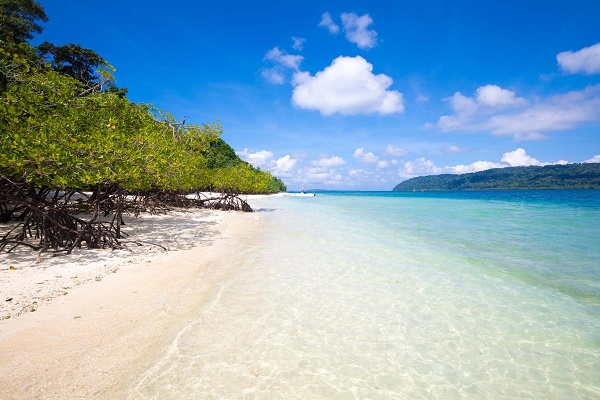 Even though there is a sizeable population of aboriginals inhabiting in the deep jungles of the archipelago and speculated to be hostile, the other non-indigenous people are known to be generous and cordial. So if you had lost your way, they could direct you accurately. Also, the local population do speak in all the major languages of India such as Tamil, Hindi, Bengali, Malayalam and Telugu. Furthermore, they lead simple living in the islands by depended on fishing, farming and now tourism. Moreover, there are still various unexplored locations in the islands, where tourism and its prospect have not yet reached.
You could experience that privacy at those secluded beaches
You have to admit the fact that Andaman is all about the beaches, these will be a most common sight that you are going to confront on your tour, rather than the area covered with rainforests, number of historical monuments or just anything. The heavenly beauty of the seashores is one of the most common factors about which the Andaman based tour companies had boasted about. However, they do not have to be blamed for that, as the beaches that you get to see are true of the next level. Here the white sandy beaches with a lush green background are pampered by the crystal clear waters tempting any nature lovers to get mesmerized by their ethereal beauty. Also if you are visiting a secluded beach you will be able to enjoy them to its fullest.
Knowledgeable tour guides to instruct and accompany you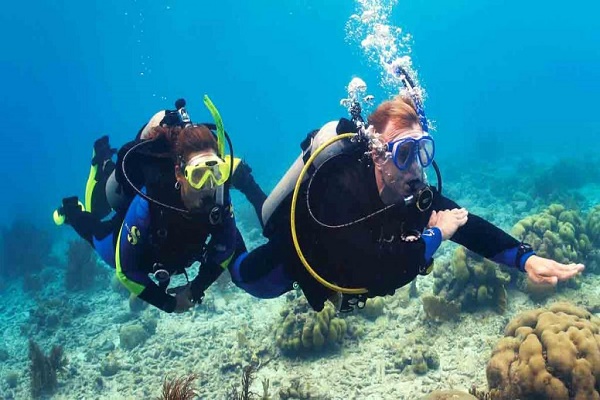 Having anybody to guide you while visiting any new places would always make your trips informative and memorable. On dropping into the historical sites of Andaman, the tour guide accompanying you could explain the past stories behind them.  Moreover, the trekking trails amid the dense forests spread across the islands could also confuse you if once you are doubtful of the exact paths. The archipelago also constitutes of many untouched beaches that can be explored by your own. So you should not miss to inform your tour operators about the need to spend an entire day on such an adorable beachside. Such services would prove to be very helpful for you as you will only be required to spare money for the airfare and the rest will be looked after by them.
Your fellow travellers to the islands would be families or honeymooners
Safety should be a concern, as far as you are travelling alone in a distant place far away from your home. You will be rushing into a whole of people who are unknown to you. In such a situation, it would feel always feel better if you are surrounded by people who will care for you, even if you are miles away from your hometown n and family. Travellers who are on tour packages to the Andaman Islands would largely constitute to families, who without any doubts could be relied upon in the times of any crisis. Henceforth, you do not have to feel desperate about your safety issues. Furthermore, the crimes rates recorded in the islands are almost none.
Both your accommodation and the tourist places are well guarded
Possible options to stay for a lone woman traveller like you are quite a many, even if most of them are centred on the capital city of Port Blair. When travelling to the neighbouring islands, you may have to return while it's getting dark or you may have to ask your operator to arrange you a stay in that place. In whichever place you are, your concern on the safety will never be comprised. Ironical to that, in the places where their tourism had reached, the various small house had been converted into guest houses, where you could stay safely. In addition to that, many of the tourist spots that you visit islands are well guarded making you feel comfortable and secure.
The islands of Andaman at least now deserve to be included in solo travelling itinerary. So ensure that you are covering each of those tourist spots and indulging in those exciting waters sports that are almost a mandatory while vacationing in these exotic islands. Andaman Tour Travel based in Port Blair arranges engaging trips to all the prominent tourist locations spread across them. The reputed tour operator ensures that their customers are feeling at ease while holidaying in Andaman by providing absolute safety. Moreover, their tour packages made available from the major cities of the country besides Chennai.  You may avail their services by either contacting them online or ringing them up in the WhatsApp number given on their website.