The world is slowly turning to Ayurveda for a healthy lifestyle. In fact, we are depending on Nature and its natural remedies once again. People from far and wide fly down to Kerala, the birthplace of Ayurveda for effective cures and remedies. Almost every Ayurvedic treatment packages are being booked in advance, especially in those authentic Ayurvedic centres like Kottakal Arya Vaidya Sala, Aura Spa etc. Authenticity is the keyword and people don't lose a chance to get authentic Ayurvedic treatments because now the world knows the power of Ayurveda. Though gradual, the effect is guaranteed with no side effects at all. Ayurveda is the science of life that was developed in India in the Vedic period. The name Ayurveda has been derived from Sanskrit where 'Ayur' means longevity and Veda mean science. It uses natural medicines, herbs and diets to control any disease. From then to this day, Ayurveda dwells in India without losing any of its splendor. Ayurveda has reasons and principles for every ailment and it depends on the individual and his body type. Every method of Ayurveda has a science to it.  It does not deal with temporary cures, instead, finds out the root cause of the problem and makes a regime for the patient to follow.  Would Ayurveda help in losing weight? Yes, it does. There are some natural Ayurvedic remedies that aid weight loss. Well, one should not expect a sudden change in the weight. As mentioned before Ayurveda follows a regular comprehensive style of treatment where the effect is seen gradually but lasts for an entire lifetime if the prescribed medicines and diet is followed strictly. You have different Ayurvedic options to curb gaining weight and facilitate weight loss. If followed regularly, these methods are going to work like magic and will help you reach your ideal weight. As per Ayurveda, certain foods and concoctions help in losing weight.Here are some of the Ayurvedic super foods that you can add to your diet at home and is suitable for all body types.
Honey and lemon: Honey and lemon is the most popular remedy and it works like magic. What you should do is consume a concoction warm water mixed with honey and lemon juice. It not only helps you burn extra calories but is also one delicious drink. It actually tastes like lemonade or even better. This drink also reduces appetite. It facilitates your weight loss process by detoxifying the body. Some of you might be afraid to use this fearing if such a drink would affect the health. You can breathe a sigh of relief. It will never have a bad effect on your health. It will help you get that perfect dream body you have always wanted.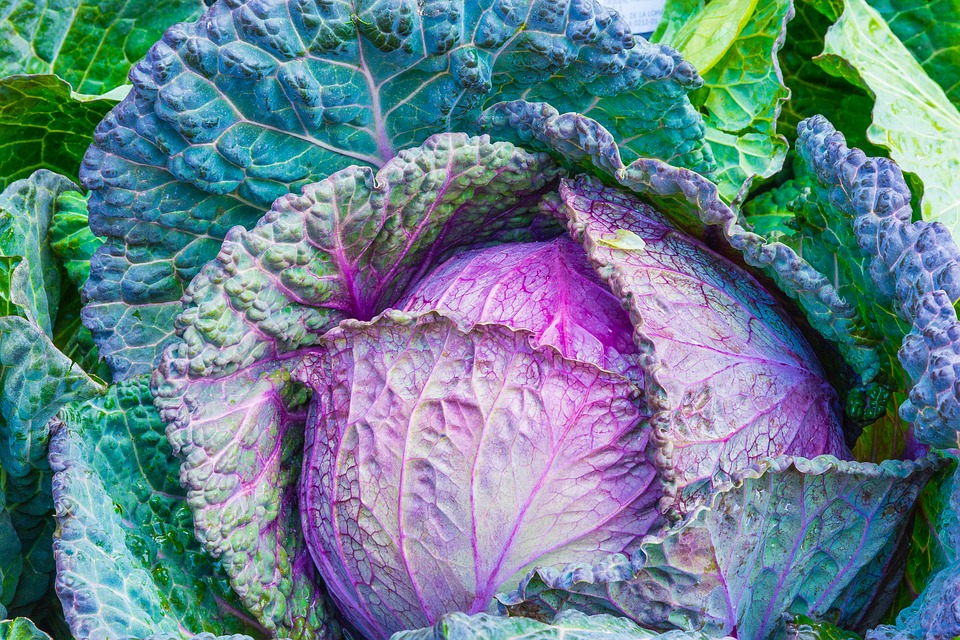 Cabbage: Haven't you always wondered why dietitians insist upon adding cabbages to your meals? This is the reason. For facilitating your weight loss. Cabbage when consumed raw or cooked, will help burn calories faster. But raw cabbage has a better effect on the fat burning process. One can have it before food or as a snack to curb your hunger pangs. It is like killing two birds with a stone. Isn't it? In such a way you are able to control your hunger and burn the extra calories at the same time. So, do add cabbage into your diet.
Pepper: Pepper is another magical remedy that can supplement our weight loss plants. Lemon and honey are extremely useful but adding crushed peppercorns to it makes it much more effective. Those who are not fond of lemons can also add peppercorns to warm water along with honey. It is not necessary that one should have pepper during the day, but having it at least once every day will show you the changes that you have always desired. Try adding more pepper into your life!
 Aloe Punch: Here is another tip that will aid your weight loss plans. A drink that will facilitate your fat burning process. Here is how you make it.  You will need Aloe juice, turmeric powder, Tinospora cordifolia Powder and Terminalia Chebula Powder and cumin powder in a glass of water. Warm water is highly recommended. Mix them together along with a dash of honey and drink it. You need to consume this drink an hour before having your meals. Continue taking this drink until you reach your target weight. You must try this at home as it is very much effective.
Drinking sufficient water: You might have heard this several times. If weight loss is your goal then including a sufficient amount of water in your diet should be one of your main priorities. It is not just Ayurveda that recommends water but alternative medicine says so. Having water throughout the day at regular intervals is a great step towards weight loss. But everything has its 'dos and don'ts'.You must take care that you don't drink water right after or before your meal. Such a practice should be avoided. There is a reason behind it. When water is consumed along with food, the acids that facilitate your digestion process gets diluted.  Food will not be broken down properly and the digestion process will be slowed down. So, do drink water in the right amounts at the right time to reach your target!
Adding more spices to your food: Well, you wouldn't have expected this! But it is true! Spicy, pungent and bitter food helps in retaining the digestion fire in your body. Lack of such types of food will just reduce the digestion fire in the body. Add spices like chilli, pepper, cumin, mustard etc. in your daily meals. Some people might have difficulty adjusting to the fiery taste of chilli. Moreover, over-consumption of chilli might cause acidity whereas a pepper does not aggravate acidity. It actually cools down the effect of acidity. Well, it is almost time to 'spice up your life!'
Ginger: Ginger has high medicinal values. It helps in curbing gastric troubles, prevent bloating and even facilitates your weight loss process. Ayurveda considers ginger as a great remedy to burn fats in the body. Consuming ginger tea in the morning helps you in your weight loss plans. Take the required amount of water in a pan and keep it to boil. Once it starts boiling add half a teaspoon of turmeric followed by little chunks of ginger. Let the mixture boil for a minute or two. Drink the concoction to aid fat burning. Have it regularly in the morning to attain great results.
Horse Gram: Most of the Ayurvedic practitioners recommend horse grams when it comes to losing weight. Here is what you have got to do. Soak a cup of horse grams overnight, Boil it the very next day around afternoon. Add roughly chopped onions and salt (preferably rock salt) to the boiled horse grams. Consume the mixture continuously for 45 days without missing it even for a day. After consuming the mixture drink a glass of buttermilk to see the magic! Your fat burning process will be in full swing! Do try this remedy at home if you want to shed some weight.
Digestive Tea: Digestive teas are really good at facilitating your weight loss process by improving the rate of metabolism. Here is a digestive tea that you can prepare using the common ingredients found at home. Get equal quantities of cumin seeds, fenugreek seeds and coriander seeds (about half a teaspoon). Add it to water (a glass) and bring it to boil. Once it starts boiling, close the lid and boil it again for another 5 minutes. You drink this during the day. The drink helps in weight loss by improving your digestion. Do try this at home and see the difference yourself.
Getting rid of Ama
: As per Ayurveda, Ama is caused by improper digestion. Ama when accumulated blocks the lymph channels and causes weight gain in people along with causing fatigue. In order to lose weight, one should see to it that they consume foods that help in restricting ama formation. Triphala, turmeric, trikatu, Guggulu (which are available in both capsule and powder form) facilitates the elimination process of ama. Triphala particularly is used in many
Ayurvedic treatments, especially in Kerala
, the birthplace of Ayurveda. Losing weight is not as easy as it seems to be. But including some foods can speed up the fat burning process. Such tricks can help you reach your goal.
Foods that aid digestion: Ayurveda says that weight gain is mainly due to improper digestion and reduced fire of digestion. So, one should increase the intake of those foods that will facilitate proper digestion which in turn promotes weight loss. The foods that help in proper digestion are pepper, chilli, garlic, papaya, bitter gourd, ginger etc. You must try to include these foods in your daily meals to improve the digestive fire. It not only facilitates your weight loss goals but also adds more flavor to your food.