The Venice of the East, Alleppey is mostly visited for taking a backwater tour on a houseboat. Due to time constraints and other package related instructions, most of them won't opt for other backwater tourism specialities. For foreigners who watch Kerala as a real magnificence, must need to dig deeper into the village worlds and their life. The real facet of rural Kerala can be understood once you dare to go inside the villages. The greenish marvel is the prime attraction of a village scenery and most of which are offered by paddy fields. Since most of the backwater tours are conducted from Alleppey as the starting point if your itinerary allows you then take a break for village tours. The tours are best enjoyed on a canoe and will take you to inner skirts f villages. Huge networks of canals, rivers, lagoons, lakes and other waterways make the backwater tourism of Alleppey splendid. Village tour basically takes to various cultivations like mango, banana, Tropicana, coconut grooves and lush green paddy fields. Here a boat or canoe is a must to the local villagers. Tribal villages are not seen here but most of the villagers are fishermen and they depend on fishing their livelihood. The backwaters provide various varieties of fishes to them like mussels, pearl spot fish, prawns and crabs etc. Early morning is the best time for taking part in a village tour in Alleppey as you can admire women working at paddy fields and toddy tapers at their work. All the sights of fishing nets, group of ducks swimming in the rivers are really exotic to watch. For the village, tours visit any travel operators page and search of attractive Kerala backwater tour packages price list and top things to do. If your tour days are flexible, they can arrange for a village tour. While cruising through the houseboats, take some time to stop at the banks and interact with coir workers and enquire their daily activities. There are chances for you to listen to any interesting incidents happened in the village. Kerala's major village attractions are
KUTTANAD
Alleppey's village beauty and state's rice bowl offer a splendid greenish scenic beauty throughout. Vast spread paddy fields are an exciting view to behold. Surrounded by a vast stretch of water covering  land leading to 75 square kilometres of area, Kuttanad is known for its rice cultivation and exploring the agrarian community is the best things to do here. There are houseboat routes to this village.The village folks engage in their work and here an old cultivation technology chakram, a wooden wheel to bail out water from the fields can be seen. The farmers in Kuttanad is the backbone of rice cultivation and they had developed the ancient heritage technology where cultivation in 4-10 feet below sea level over one and half a centuries ago. The cultivation methods are factors of excitement as you can see women folks heading to paddy fields with their sickle, or sowing seeds and removing weeds. Natural beauty is witnessed here as with the onset of sunrise, the sunlight touching the paddies and long away bordered coconut palms fringes amidst slowly flowing rivulets.You can explore the amazing view of Kuttanad during your trip with enchanting Kerala Backwater tour packages.
KARUMADI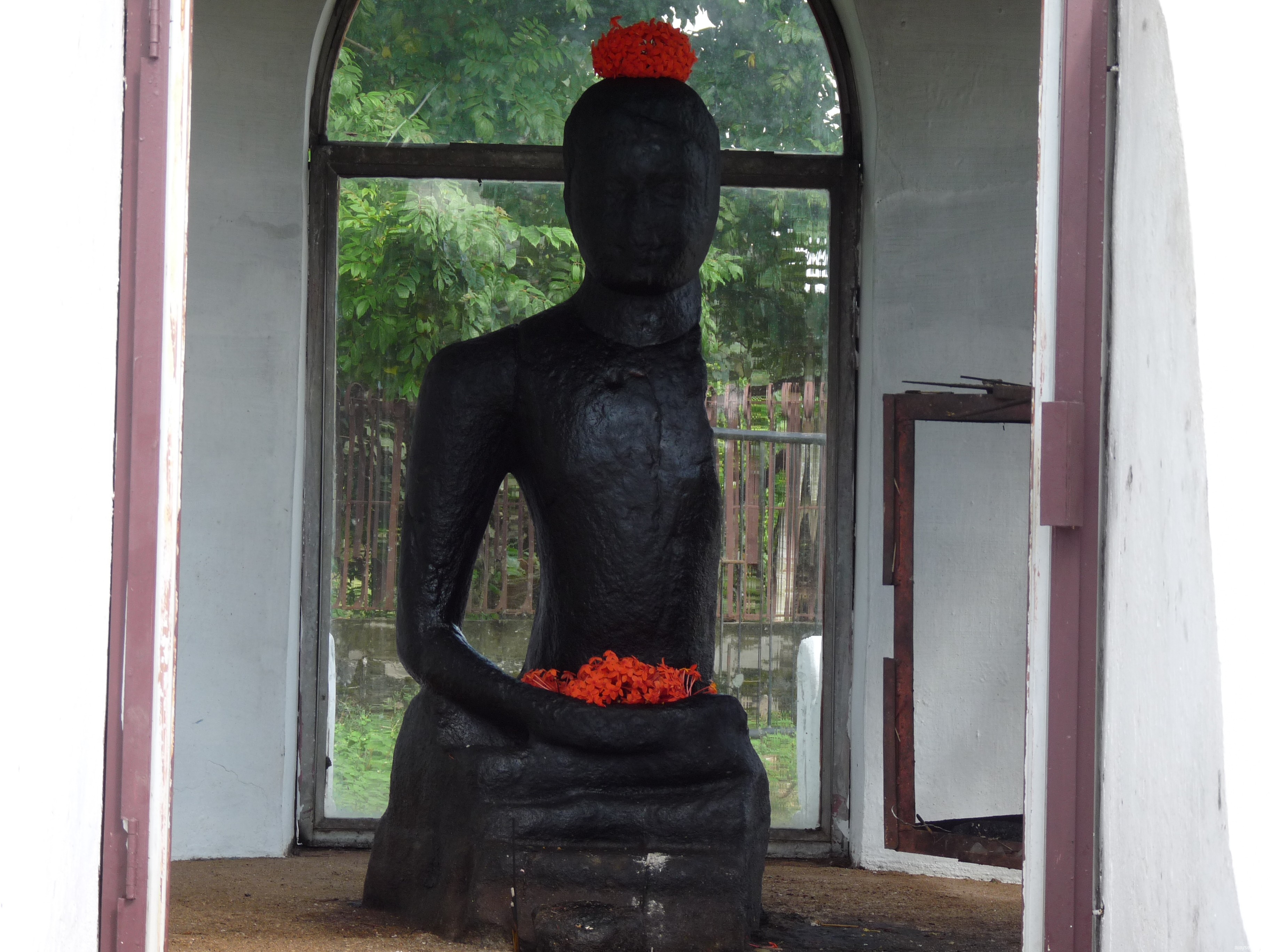 Located near Ambalapuzha, a town in Alleppy, the village is famous for an ancient sculpture of Lord Buddha black in colour, commonly called Karumadikuttan. People believe it as an old Buddhist pilgrim centre which existed prominently in 9 Th and 10 Th century. This idol has many traditions connected to it. Attracting travellers and archaeologists to Karumadi every year. The state archaeological department takes care of this statue and people believe that the idol is credited with many healing powers. The idol has the view of a black coloured granite structure in a sitting position but the interesting part is that the left hand of the idol is missing. Check the online tour sites and pick  Honeymoon packages in Kerala houseboat and ask for village tours. Try to include this village too in your itinerary.
PATHIRAMANAL
Pathiramanal is a small backwater village in Alleppey and is actually a tiny island, a haven for lots of migrating birds from different parts of the world. A myth is associated with this island that states that once a Brahmin cleaved the water and the land came out from below where he used to meditate. This land is called as  Pathiramanal meaning the sand of midnight and the only way to reach here is by a boat.The mode to reach the island can be opted by us depending on the duration of travel, as if you chose speed boat you can reach the destination by 30 minutes and if you pick a motor boat, then you need to travel for 1 and a half hour. Check for Kerala backwater packages and opt for a floating restaurant in Pathiramanal. Since the island is less crowded, your serene holiday will be successful. The floating restaurants offer delicious Kerala cuisines and which will be served on board. Since the village has the potential for bird watching and backwater tourism, The Kerala government on realising this in prior has taken over the property in  1970's. presently the village is on its way to start a bio-park which was actually a dream conceived by local authorities. Other upcoming projects to be implemented here are a fish breeding facility, museum, and an aquarium.
PUNNAPRA
Punnapra is a popular village situated in Alleppey which once traced a bad phase following a fight between communists and police force of Travancore in 1946. Currently, the village is somewhat developed and houses an engineering college. History fanatics can have a look at this place.
The major highlight of being in village tours is that you can avail the chance to take part in kayaking. Some of the inner villages can be encountered while your kayaking and it will be a varied experience for those who have not tried it at once. The sight of village boys bathing on the banks of rivers and toddy shops can be watched. A houseboat voyage along with a village tour can complete your backwater tourism days to the fullest.