Farm tourism is the latest concept in the Kerala tourism industry. It gives the tourists an opportunity to experience the real enchanting and authentic contact with the rural life in Gods own country, the taste of the local genuine food and gets familiar with various farming tasks during their visit to Kerala. You can now explore this opportunity which has become an integral part of ecotourism in Kerala with some Ultimate Kerala tour packages from Surat. The main advantage of farm tourism is that it preserves our environment and cause no damage to nature. If you are traveling with some trusted tour operators like Holiday Mango Travel, you will avail this opportunity of experiencing this Eco-friendly tourism and Kerala agricultural pattern to the fullest.
Advantages of farm Tourism
It is least damaging to nature
It is beneficial to both the host and the tourists
It preserve the environment in its pristine form
It is also beneficial to the local people around the area
Farm Tourism Activities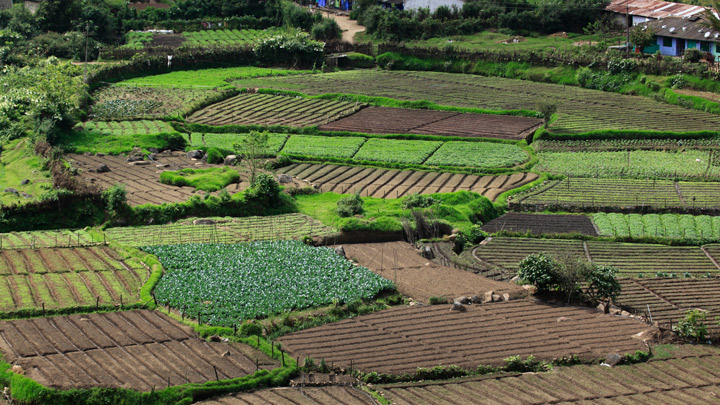 Today's farmers also offer various services and entertainment activities to the tourists who visit their famrs including:
Staying on the farm
Educational visits
Wine tours
Outdoor sports
Participating in rural life style and local community
Enjoying natural environment
Rural heritage
Enjoying genuine local food
Gift shops
Learning about the processing and production
Cultural activities
Multi cuisine restaurants
Tree house
Underground houses
Boating, hunting, fishing, trekking etc.
Kerala is an agricultural society, our main earning was from cultivation. Even now there are many people who preserve this tradition. So there are plenty of opportunities to Experience farm tourism in Kerala during your trip with Kerala tour packages. Nothing has to be created for developing farm tourism here. Nature has already blessed this state with plenty of natural bounties and more than one-third of the geographical area has tea, cardamom, ginger, coffee, rubber etc. plantations.
Major Destination in Idukki for Farm Tourism
Idukki can be the best spot to explore some spice plantations and also the farm tourism in Kerala. The weather condition of this hill station is suitable for cultivating many species of fruits and crops like tea, coffee, cardamom which cannot be found in other parts of Kerala that much. Idukki holds the second highest position in the production of agricultural products. The most attractive thing about farms are everything is natural there. You can get fresh vegetables and other products which will be a pleasant experience for you.  Here are some of the best places to enjoy farm tourism in Idukki which you can explore during your visit to Kerala.
Escape farm- Kanthaloor
Kanthaloor is a village it is lying in the eastern aspect of the Western Ghats near to Marayur, Kerala And it is well-known for its wide sort of plants which isn't always seen in the other regions of Kerala, which incorporates forms of tropical plants. situated at a height of 5000 feet above sea stage, it provides the cool climate for the natural farming of fruits like
Apple
Orange
Strawberry
Blackberry
Plums
Gooseberry
Egg fruit
peach
Sugarcane
passion fruit
cauliflower
cabbage
carrot
beans
potato
garlic
it is also regarded for terrace farming. Hillsides are carved out into a series of huge steps, enough to domesticate crop.Escape Farm, a country domestic built in heritage fashion amid the backwoods awaits you. This farm on a 10-acre land is owned by John Thomas, an ardent lover of nature. some of the extra than 40 species of bushes inside the premises encompass nice
apples
strawberries
plums
kiwi
At Escape Farm, there are many leisure options. trekking could be an unavoidable a part of your life at the farm. you may also plant saplings supplied to you at the farm. The rich bio numerous place gives you sufficient possibilities for chicken looking. you could visit the nearby hills protected shola forests or the Chinnar sanctuary and get an in no way earlier than experience in looking a number of the rare indigenous excessive-altitude birds.there are many tribal villages around break out Farm: Kanthalloor, Marayoor, Kizhantoor, Karayoor, to call a few. choose a jeep pressure or a stroll to those villages and enjoy their tradition, customs, religion and culinary ways. you could enjoy a ride thru the meandering jungle paths enjoying the good sized type of indigenous flora and fauna as get away Farm shares its boundary with the Anamudi Shola Park.
Harvest Fresh Farm- Thekkady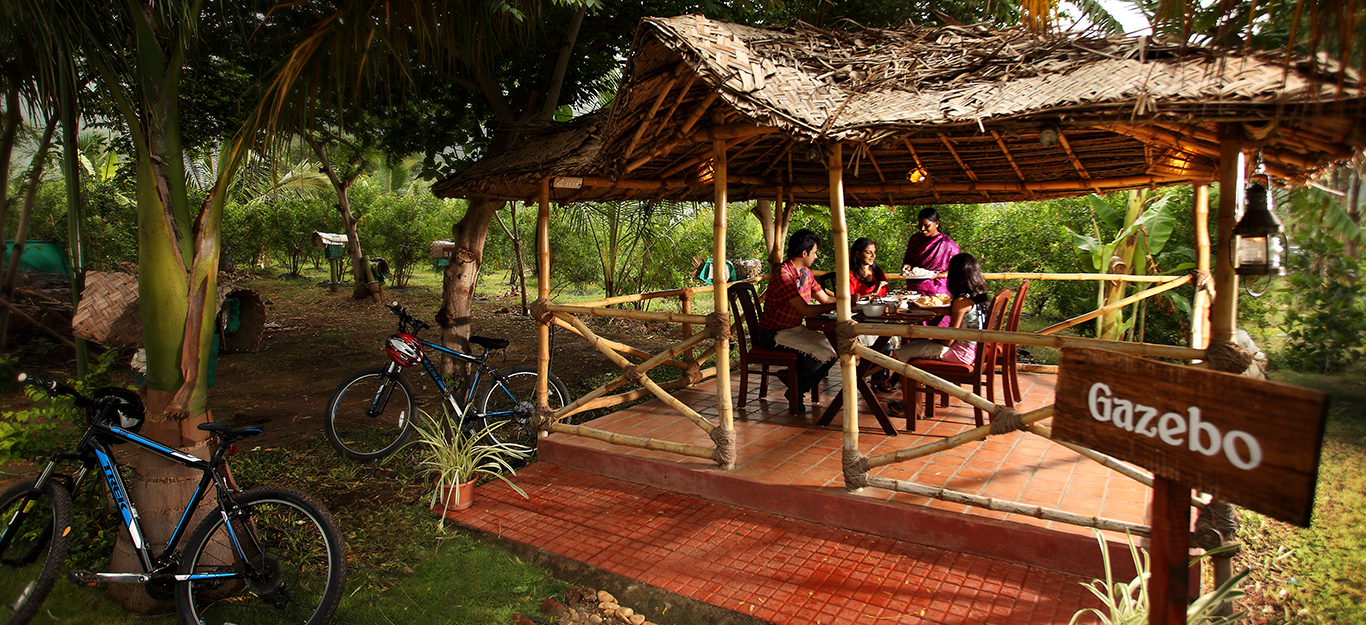 The Harvest sparkling Farm is located in the lap of the Cumbum Valley at the lower Camp, around 12km from Thekkady. A short 15Kms power down the windward aspect of Kumily, Thekkady, Kerala, the farm is strategically placed at lower Camp, in communion with pristine nature yet near small towns and the famous Periyar Tiger Reserve farm has very precisely executed the popularity of a licensed organic farm and it continuously works to live up to the accomplishment. the whole lot approximately the farm is purely natural. The farm boasts of orchards laden with fruits like papaya, mango, and grapes.The farm live right here might be a clean revel in for you.
Harvest Farms offers farm stays with a vision to convey people towards natural living. The enthralling splendor of the farm will go away you merry and at peace with yourself.Suites within the farm are easy however cozy, lightly however fantastically furnished to hold the organic aura of the farm.The farm has a watchtower which promises the maximum breathtaking view of the Cumbum valley. Trek to the give up of the farm to the tower offer unforgettable experience.
Activities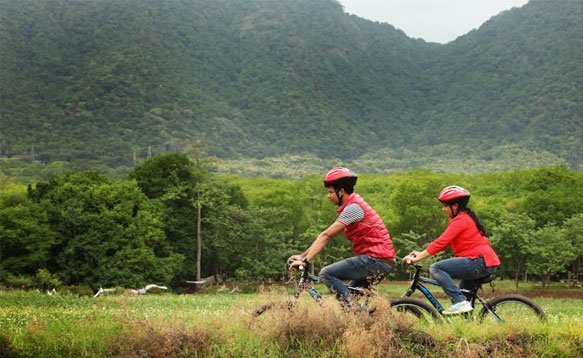 Tour through herbal garden
Climbing up the watch tower
Trek to farthest end
360-degree view of mountains
Private meal midst of pomegranate trees
Cycle around valley
Feeding ducks
Visiting cow farm
Thoppan's Orchard Farm Stay- Idukki
It is located in the Kanthalloor village of Idukki district and known for its tropical fruits and vegetable cultivation, there are three storied accommodation and well-furnished room available for over night stay.