We often don't realize the value of mental health over reaching more and more heights in our career paths. Mental health is always important to develop as a human being. There should be a balance always –between your works and the things you like to do in order to make yourself happy. Having said all this, I am no exception when it comes to getting lost in my work, or to the pressure of day to day life demands. The bills, student loans we all have things to taken care of. But if we don't make yourself happy by taking care of yourself, whatever we do, there would be always a missing piece left. Being a techie coming from the electronic city of Bangalore, I always had the tendency to get lost in work, forgetting about everything else. And during one of those times, when I realized yeah! No more work, I need a break time, I decided on going for the vacation I was yearning for. Being born and brought up in this urban city I have always had a thing for greenish and remote places, where we can get lost in the lap of nature, enjoying the silent lullaby of nature. And may be such solace journeys may gift you with experience for a lifetime. After taking the first step of traveling-That is deciding to go somewhere, I didn't even have to think twice, where I want to spend my holidays this year. It was the God's own favorite land-Yes, Kerala!. I had never been to that place before. The only thing I knew about the place was, the famous celebration of Onam, I used to celebrate with my mallu friends and all the postcard perfect beauty of its destinations. Especially Munnar, Alleppey and all, that I have heard a lot about. So I decided to remove that tag of visiting my dream land-Kerala from my bucket list. When I discussed my plans with many people in my social circle, all of them suggested many way to execute my plan. I got confused and was spoilt for choice. Then I decided to do what most of us do when it comes to the question –what to do to? Yeah, I googled about the best ways to have a wonderful trip to Kerala, and that is how landed on my Kerala Tour Packages for family offered by Gogeo Holidays, one of the well-established tour operators in Kerala. Traveling to Kerala with Gogeo Holidays was one of the most unforgettable experience. When I first landed in Cochin the gateway to Kerala, I felt like I was back in Bangalore, going to my workplace or getting frustrated about the traffic- I didn't expect a city in Kerala this much busy and vibrant. But as time passed, I get to know the city was nothing like I judged at first glance. Of course was a kaleidoscope of attractions everywhere. Maybe the soon establishing Metro rail owes to the fast development of the city. Anyways, I had a wonderful time visiting some of the true fascinating places there. And I could see Kochi could be really a foreign place in Kerala compared t o other places. Maybe because it has left over marks of Dutch, Portuguese, Chinese etc scattered all around there.
Fort Kochi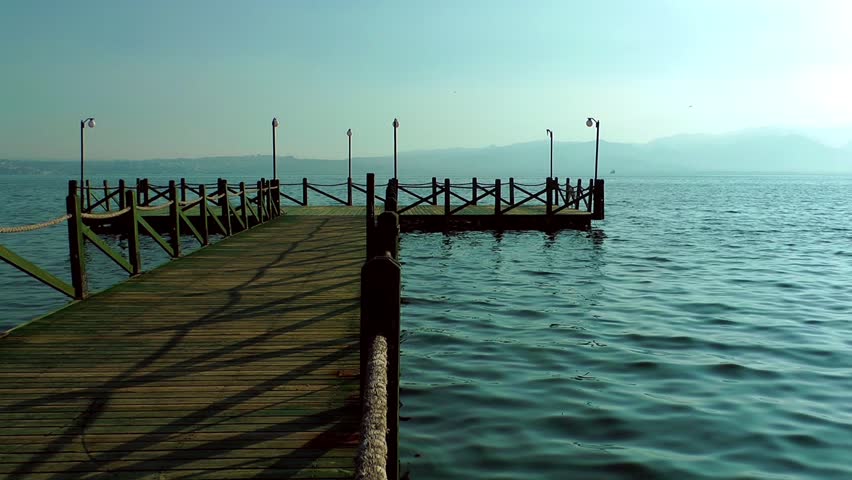 It is about 13 km away from the main Ernakulam town and is famous for the Chinese fishing nets, and an exotic beach that attracts travelers all around the year. It has some must seen locations you must pay a visit.
St Francis Church- This ancient Europen Church where Vasco da Gama is said to be buried.
Santa Cruz Basilica – Built by the Portuguese and is till functional
Mattancherry

It is another fascinating place in Kochi and you can see the Portuguese influence here also. Jew Town, palace Museum, Mattancherry Pazhyannur Royal Temple are some attractions here.
Bolgatty Palace
It was built by Dutch and is one of the oldest Dutch existing Dutch palaces other than the one in Holland.
Lulu Shopping mall

Can you believe that it is the India's largest shopping mall? Owned by EMKE group it is a paradise for shopaholics. And it was fascinating to see some school kids visiting here as their picnic spot.
Marine Drive
Stressed ou of exploring all day around the city? Then head out to marine Drive- this scenic driveway has become the landmark of Cochin. You can see all the faces and colors of the city here. There are private boat cruises starting from here through Cochin harbor.
Hill Palace Museum

Built by the royal family of Cochin, it exhibits the royal crown, paintings, sculptures of the royal family.
As I discovered more and more about the wonderland of Kerala, I realized why it is called the God's own Country. Anyone who has ever visited here will completely agree to this tagline which is not wrong at all. You know Green is the most comfortable color for your eyes and I had never felt such calmness and peacefulness before. And it Kerala can never be explained in mere words. It should be truly experienced by yourselves. You will never have a dull moment on your holidays in Kerala, especially with the brilliant Kerala Tour Packages, which was the perfect tool that made my trip to this nature's paradise a memorable one. I never had the rush to follow the itineraries. The packages are more like a guideline to have a truly mesmerizing journey. And the most the attractive thing about the trip was, there was always time for utter relaxation with the comfortable stays I had throughout my journey. I have seen, heard, smelt and explore the true beauty of all the places I visited here. I felt like I was in a foreign state, peoples were all friendly and warm everywhere I went, and indeed highly educated, as it is one of the top literate states in India. So don't wait your time more, and stop making your mind work like a machine. Explore this amazing land of Kerala, and let your mind calm itself and let it not get bored with the same boring working schedule day by day.