Cheraman Perumal Juma Masjid, Kodungallur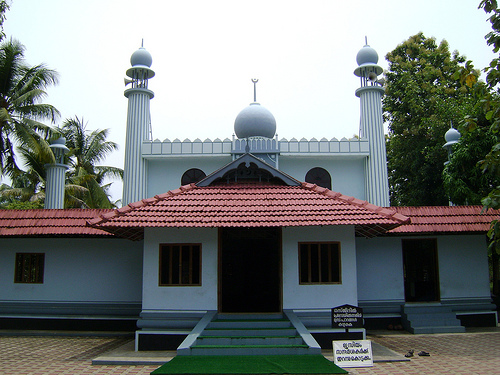 Cheraman Perumal Juma masjid is the situated at Kodungallor. This was built in AD 629 and is the first mosque in India. It has gone through many renovations but still they have retained some portions. In this mosque, you have an option for 'Vidyarambam' for kids. This mosque faces the east and mecca in the west. A Huge bronze lamp like in temples is kept lit here. Devotees of all religions pay for the oil to light the lamp when they visit it during their Kerala Holiday Packages.
Malik Ibn Dinar Mosque, Kasargod
This mosque is located at Thalangara in Kasarkode district. It is a famous pilgrim center in Kasarkode and was built in AD 642 by an Arabian, Malik Ibn Dinar. The Tomb of Malik Ibn Mohammed, a disciple of Malik Ibn Dinar is there. The marbles used for flooring is believed to be brought from Mecca.
Beema is a very famous mosque in Kerala which is visited by tourists on Kerala tour packages from Trivandrum. The story goes that Hazratha Bee Amma Beema Beevi and her son is actually from the family of Prophet Mohammed and they reached from Arabia centuries ago to preach the religion. It is believed that Beema Beevi had some divine power. Urs Shareef festival (Chandanakudam festival) of this Mosque is very popular and it happens in March-April. People from all religions participate in this festival.
Vavar Mosque is famous for its religious harmony. Vavar is known to be the close friend of lord Ayappa. Whoever goes to Sabarimala visits this mosque also. This mosque is situated at Erumeli. 'Chandanakudam' is the famous festival in this Mosque. This festival coincides with 'Makaravilaku' of Sabarimala.
Sheik Fariduddin Mosque, Kanjiramattom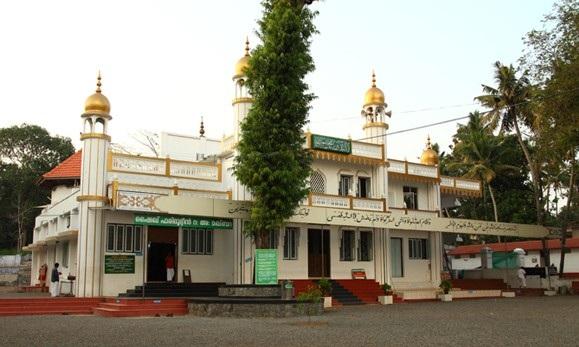 This is the most famous Mosque in Kanjiramattom in Ernakulam District. This mosque is famous for its ritual called 'Kodikuthu'. 'Chandanakudam' is also very famous in this mosque. You can see elephants and cultural actives in this festival during your Kerala tourism packages  if you visit during the festivities.