Ernakulam and its suburbs are no alien place for the tourists visiting the enchanting state of Kerala. Especially if you had added Kumarakom, Munnar, Thekkady, Kuttanad and Athirapally in your Kerala tour itinerary. Moreover, Ernakulam would be stopping before you set out to any of the above listed happening tourist destinations of the state. Nonetheless, there is yet another side of this bustling metropolis, which are its varied shopping destinations. The port city had already been known for its busy shopping sites ever since they were invaded by the colonisers to establish their trade here. If you too are interested in collecting any souvenirs or any unique products that would remind you about the place and the special memories gained in this vacation, you should not skip paying a visit to these streets. Given below are the famous streets of Kochi, where you could visit to satisfy your shopping hunger.
Broadway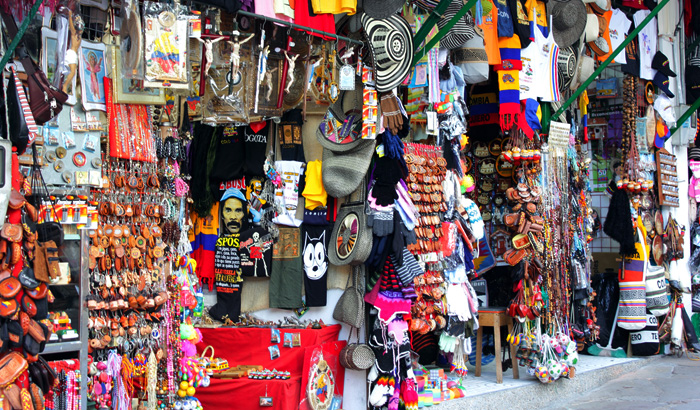 No, we are not talking about the New York street with huge billboards showcasing all those globally acclaimed brands, but of the not so 'broad' shopping centre located on the heart of the city centre. From its southernmost point, you will be welcomed by the tempting aroma of all the species you could probably get from any Indian store selling the likes. You could purchase a wide range of products from handicrafts to eatables from this 2 km long road. Furthermore, it would be an unforgettable experience to stroll across the point starting from Marine drive to MG road at the onset of any festivities. Never miss the scene of countless twinkling stars hung prior from the last week of December and flowers in Onam.
Jew Town
They are a popular and eye-catching neighbourhood of Kochi in Mattancherry adjacent to Fort Kochi to both domestic and foreigner tourists. Other than its worthy antique shops, the street is very much linked to the colonial history of Kerala. So when you are exploring the crucial parts of Jew Town with your tour packages, you will rush into any historical relics of crucial significance such as the Jewish Synagogue. Even though you would be indebted to pay comparatively a higher price for the products purchased from the place rather than its counterparts in the city, you will be discovering several hidden stories related with each of them. So even if you are roaming around the street along with your family, you are not going to bored of those irregularly arranged bronze vessels, sculptures, lamps, vintage clocks, royal furniture and whatnot.
MG Road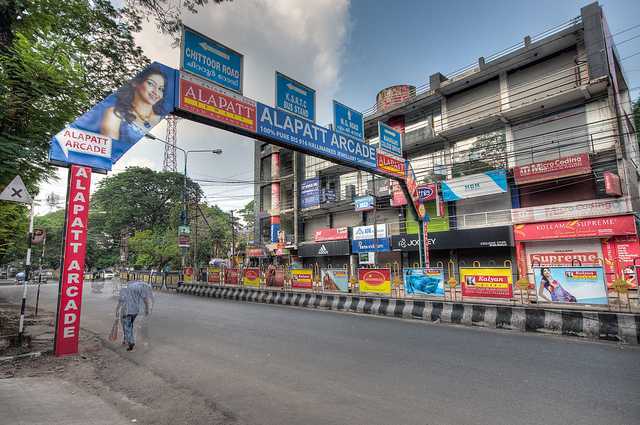 Every Indian city has got their MG road and so do the Ernakulam city. Much like them, the bustling street is situated in its heart, where can be reached very easily. This 4.5 km stretch of road had got the outlets of several world-famous brands with a wide range of products such as textiles, jewellery and many more. So even when you are vacationing in the outskirts of Kochi, you are not going to face any difficulties in purchasing any branded products from the commercial street as you do in any cosmopolitan. Above all, the striking point would be the lately constructed Metro line that covers a larger part of MG road.
Princess Street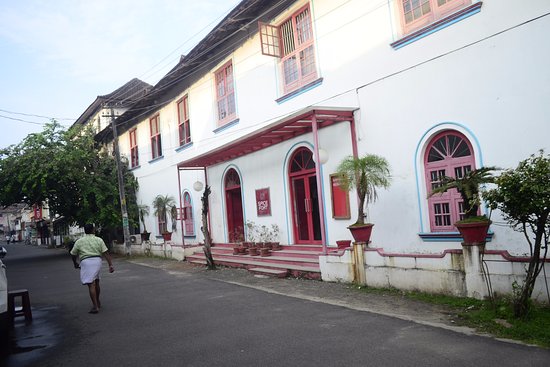 Also known under the name Loafer's Corner, they are yet another street in the outskirts of the old city centre of Fort Kochi where foreigners never miss visiting. It is largely because of old-worldly charm imitating the architectural styles of its colonisers, predominantly of the Dutch. Numerous shops that you pass by amongst its cafes and clubs could be included as a must-visit place if you are fond of peeping back to our histories. In fact, they are very much particular in attracting the coming tourists as you could find each of the edifices decorated in neon and LED lights. A walk alongside them prior to the New Year's Eve could provide you with a mesmerizing sight to your curious eyes.
Bazaar Road  
On yet another side of Mattancherry lie the Bazaar road that offers you an unmissable opportunity to get you with the products at a reasonable price and good quality. The popular Bazaar road of Cochin spreads for around 2 km. From the wholesale shops operating in the street, the small shopkeepers from adjacent neighbourhoods visit and get their bundles and sell them at their place. Hence, you could think of the accessibility and diversity of the products sold here. At times, you could get more options while the flea market mode functions here. So what is stopping you to visit this extravagant Bazaar road of Mattancherry on your visit to Kochi? Get your wallets with enough cash and buy whatever you are in need of.
Ernakulam Market
If prices are a concern for you, it is time for Ernakulam Market to be included in your bucket list places to be visited along with your family. From all their shops, you could purchase all sorts of products at a cheap price that are going to astonish you. Furthermore, the range of products from necessary groceries, meat, textiles and the likes are going to surprise you. Goods carriers with a wide range of products coming from different parts of South India do stop here and sells them. In fact, they are one of the busiest markets of the entire state of Kerala. Therefore, a visit to the place even if they are not included in your tour packages is a must-do thing for any traveller with a heavy shopping spree.
Henceforth, as mentioned earlier Ernakulam a.k.a Kochi is that large city with numerous shops and selling centres that are going to blow your minds out, especially if you possess that right amount of shopping spree. Anyhow, you will be rushing into these locations when you are planning to go for a vacation in the enchanting state of Kerala. So before your visit, you would e recommended getting in contact with Gogeo Holidays who would help you in booking your tour packages. Among which you could pick up your favourite deal based on your travel preferences. However, the most striking point is that they are made available to you at extremely lower prices.